Arboretum & Madison Valley
A Few Things You Might Not Know About Washington Park Arboretum in Seattle
Matt Miner,
April 21, 2018
By Amber Ketchum with Get Happy at Home
Designed by the famous Olmstead Brothers, the Washington Park Arboretum is a sprawling 230 acres of urban green space. It contains one of the most diverse and and important plant collections in North America and is easily accessible by anyone who visits Seattle. It doesn't matter what season it is, The Arboretum is truly beautiful all year round.
In 2017, the Arboretum Loop Trail was opened to cyclist and pedestrians, providing a beautiful and tranquil path for all to enjoy. Whether you are traveling through The Arboretum to access 520 or stopping in the park to take in the surrounding beauty, The Arboretum always provides a sense of peace and calm.
View this post on Instagram
On the north side of the park you can enjoy the stunning beauty of Lake Washington. And on the south side, you will want to buy a ticket to experience the Japanese Garden. This Japanese Garden is one of the oldest Japanese Gardens in North America and is regarded as one of the most authentic. On a sunny day, you can spot the turtles sunbathing on the rocks or catch a glimpse of the butterflies flying about.
View this post on Instagram
View this post on Instagram
In the spring is the perfect time to grab your camera and take a stroll down Azalea Way which is one of the most iconic parts of the park and a key feature designed by the Olmstead Brothers. Azalea way is a 3/4 mile walk through flowering cherries, magnolias, dogwoods and not to forget, thousands of azaleas that all bloom during the spring creating a truly magical display.
View this post on Instagram
Washington Park Arboretum truly is a hidden gem in Seattle. If you don't want to explore it yourself, there are guided tram tours that you can check out HERE.
---
Our latest home listing in Seattle's Madison Valley neighborhood is only 1 mile from Washington Park Arboretum! Click here to see this 1,864-square-foot townhome gem. 
CHAT WITH US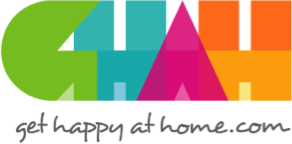 In everything that I do as your REALTOR®, I have one guiding principle in mind: To make certain that your home-buying or selling experience is a happy, successful, wonderful life experience! We build trust and security with our clients using knowledge and transparency.