Beacon Hill
North Beacon Hill = Matt's Favorite Neighborhood (& Here's Why!)
Matt Miner,
March 2, 2019
North Beacon Hill is to Seattle's south end what this Phinney/Green Lake neighborhood is to Seattle's north end: it's the center spoke that makes it easy to get around and take advantage of amenities in multiple neighborhoods.
Long story short? It's close to everything!
Matt's lived all over Seattle, but North Beacon Hill is the neighborhood he's called home for a few years now and he plans to stay. When Matt first bought a house in North Beacon, he and his partner figured they'd stay there a few years and move onto another neighborhood like they usually do. But not this time! They love it and want to stay.
One of the big reasons is that the neighborhood just *feels* more personal. Things are still small enough that you can really get to know your neighbors and the local business owners, but it's not SO small that you can't get what you need. Of course some people have lived here their entire lives, but many also move here and really adopt the community as their own.
We love it!
Without further ado, here are 5 of Matt's favorite things about living in North Beacon Hill:
1. The mass transit makes it super easy to get downtown, to the Eastside, etc.
View this post on Instagram
North Beacon Hill is right next to the International District, and from there you can easily follow 12th get to the Central District and Capitol Hill. Getting to Downtown Seattle is a breeze as well thanks to the #36 bus (which conveniently also takes you to South Lake Union… a dream commute for Amazon employees!). While many buses in the city will get you to downtown, getting directly into SLU is more of a rarity, making the #36 bus a top favorite.
You can also get to the Eastside by heading to buses by I-90—this is perfect for people who work on the Eastside but don't want to live there (which is the case for many who choose to call NBH home).
And, of course, the Beacon Hill Light Rail Station makes it easy to get into Downtown, the airport, etc.
2. Many local businesses are owned by people who live right in the neighborhood.
View this post on Instagram
There are still some businesses here that have been in the neighborhood for decades, and Matt love how these business owners are so entwined in the community. One of my favorite businesses is family-owned Lioe's Automotive, and if you need work done on a Japanese car then these folks are your go-to. (They even though a client appreciation party every year—their clients are loyal!)
View this post on Instagram
A newer restaurant in NBH is Homer. Logan Cox, the chef behind homer, was previously a chef at Sitka and Spruce, and wanted to create a neighborhood staple with Sara Knowles in the very neighborhood he lives in.
View this post on Instagram
Another must-visit North Beacon Hill hotspot is Baja Bistro where you can get brunch and then enjoy the spot as a gay bar later in the day. Owner Oscar Castro works in the same neighborhood he calls home, and his inspiration comes in large part from the regional cuisine in Baja California where he grew up.
View this post on Instagram
Just about a block from Baja Bistro is a Shell Gas Station, and you wouldn't know it but they have the BEST fried catfish in the entire city. We know it sounds crazy but it's amazing. (Go around noon for lunch if you want it fresh!)
View this post on Instagram
Perihelion Brewery is an awesome community spot with an inviting atmosphere… and some delicious beer and mouthwatering menu options. Owner and brewer Les McAuliffe is a longtime resident of Beacon Hill, yet another great example of a local business where the owners are directly invested in the community they live in. The brewery is perfect anytime of year, but there's an outdoor seating area with fireplaces that's especially lovely in warmer months.
View this post on Instagram
The Station is another superb local business with an admirable mission. This coffeeshop across from the Beacon Hill Light Rail Station has a 15-year lease on the space, and owner Luis Rodriguez's desire for The Station is "to be a safe place for people of color, for the LGBTQ community, for people experiencing homelessness." Plus, it's right across from the Beacon Hill Light Rail Station, making it easy to grab a cup of coffee as you're coming or going.
View this post on Instagram
If you're craving sushi, you'll find lots of prime options in the International District next door, but Matt's favorite sushi spot in north Beacon Hill is Hiroshis on 15th. They only do takeout and catering, so if you need to grab a quick bite or pick or something to enjoy as a picnic at Jefferson Park, stop by!
---
View this post on Instagram
3. The urban core is undergoing some interesting new developments.
For better or worse, things in North Beacon Hill are changing rapidly. In the next few years, expect to see some extensive developments come in and replace older buildings.
---
4. The views are sublime!
View this post on Instagram
Beacon Hill is the tallest hill of Seattle's hilly terrain, and the views (especially if you happen to live at the top of 14th!) are 100% photo-worthy! Views of Mt. Baker, Mt Rainier, the Olympic Mountains, the Puget Sound, and more all stretch out before you depending which street you're on.
And we're not really sure if it's because of the height of North Beacon Hill or what, but the neighborhood just gets great sunlight. It can feel dark in other neighboring areas but when we reach North Beacon, it's like the clouds part and the sun is there waiting for us!
---
5. Gorgeous outdoor spaces like Jefferson Park and greenbelts promise lots of greenery to enjoy!
View this post on Instagram
Matt *LOVES* Jefferson Park for walking the dogs. You can stroll the loop that's a huge figure 8, and enjoy some pretty views of the city along the way. The atmosphere is friendly, with families playing on the play toys and in the fields and people barbecuing in the picnic areas. Perfect for a summer evening!
North Beacon Hill's east slope is also home to one of the largest greenbelts in Seattle, and the west side of North Beacon Hill is also protected from I-5 noise with a large greenbelt. Both green spaces feature trails and the chance to get lost in nature just a little bit!
---
Want to take advantage of North Beacon Hill? Take a tour of our latest listing in this fabulous neighborhood here!
CHAT WITH US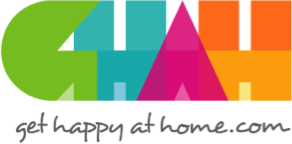 In everything that I do as your REALTOR®, I have one guiding principle in mind: To make certain that your home-buying or selling experience is a happy, successful, wonderful life experience! We build trust and security with our clients using knowledge and transparency.