It's no secret that Seattle's North Beacon Hill neighborhood is one of our very favorite neighborhoods to live, play, and work in! Matt and Brian have lived in North Beacon Hill for years now, and we love showing off this amazing community to our clients as well.
In this blog post we are taking the opportunity to share some of our favorite "Secret Squirrel Spots" in North Beacon Hill. These are the places that might get overlooked by first-time visitors to a neighborhood, or it might be something about North Beacon Hill that most people don't know about. We're here to give you an insider's look! 
Here are a few of our favorite secret squirrel spots: 
---
Dr. Jose Rizal Bridge Has the BEST Views! 
View this post on Instagram
One of the BEST views in Seattle awaits on the Dr. Jose Rizal Bridge. This bridge is part of 12th Ave South and it connects North Beacon Hill to the Seattle Chinatown-International District. (Dr. Jose Rizal was a Filipino physician, novelist, and nationalist martyr, and to many he is a Philippine national hero. Read more about Rizal here!) 
On days when there is a particularly stunning sunset, you'll find people perched along Dr. Jose Rizal Bridge with their cameras on tripods, hoping to capture a stunning photo of the Downtown Seattle skyline, the Olympic Mountains, the Puget Sound, and the stadiums. And really, even just on a sunny day, it offers a great view of Seattle's skyline and the surrounding scenery. 
Beacon Hill Secret Staircases
It's in the name: Beacon Hill is aptly named and the fact that it's on a hill is not a joke! This also means there are some really neat staircases nestled in little pockets here and there. We *think* the tallest set of stairs is 91 stairs high so it's perfect if you're looking for a bit of a workout! Most sets of stairs are also uniquely beautiful, tucked away in lush greenery, and especially dreamy during the summer months. Check out a handy map of the stairs here so you can plan your next trek! 
North Beacon Hill is a Foodie's Paradise
View this post on Instagram
In 2019, Homer was Seattle Met's "Best New Restaurant of the Year." In 2020, Musang was Seattle Met's "Best New Restaurant of the Year." In 2021 (so far), Bar del Corso has been included in Seattle Eater's "38 Essential Restaurants in Seattle Fall 2021" and included in Seattle Met's "Seattle's 100 Best Restaurants." 
We could go on and on but we'll stop there. North Beacon Hill is not messing around when it comes to its food! This "little neighborhood" has quickly become a foodie's heaven and if you don't live here, you're just a light rail stop away.
To read about our favorite restaurants in North Beacon Hill, check out our blog post "The Best Restaurants in North Beacon Hill (A Foodie's Destination Neighborhood!)." In addition to the restaurants we just mentioned, be sure to check out Oak for dive bar vegan eats, Milk Drunk for amazing chicken sandwiches and soft serve, and Fresh Flours for Japanese-inspired French pastries. 
Beacon Hill is Filled with Bike Paths to Explore 
North Beacon Hill (and the rest of Beacon Hill) has miles and miles of bike trails to explore. There are greenways that are great for commuting, and there are scenic paths that will take you through wooded areas so you can feel like you're out in the mountains for the afternoon. The ability to enjoy natural areas without having to leave the city is one of Seattle's big benefits in general, but you'll especially find tons of opportunities for this in North Beacon Hill. 
Just a few of the trails you'll find in Beacon Hill include the 4.3-mile Chief Sealth Trail and the Mountains to Sound Greenway Trail (aka the I-90 Trail). Check out our blog post about bike trails in Beacon Hill for maps and tips! 
Get Lost in Nature in Lewis Park
Located right on the east slope of the northern tip of North Beacon Hill right before you get to  Dr. Jose Rizal Bridge, Lewis Park is a natural area that until recently was overgrown and unusable. Now, cleared and maintained pathways guide visitors through the park, and it's a lovely spot to take the dog for a walk or just enjoy the peace and quiet for a while. There are views of the city to enjoy through the trees, and if you time your stroll with sunset, end your walk at Dr. Jose Rizal Bridge for a spectacular view of the skyline! 
Cheasty Greenbelt: A Beloved Neighbor-wood! 
We take every opportunity we get to talk about the Cheasty Greenbelt! The Cheasty is about 50 acres of greenspace, and thanks to some ambitious community members, anyone can enjoy nature here now. We even have an entire blog post about the work being done here and what you can expect when you visit! If you need to clear your head or you'd like to get out into the mountains but only have an hour or two, head to Cheasty to commune with nature for a while. It does a brain and body good! 
The Cheasty is especially near and dear to Matt—he actually had his own secret squirrel spot in North Beacon Hill that overlooked the Cheasty! 
Daejeon Park: See Something New
Did you know that Seattle has a sister city in Korea called Daejeon? Daejeon Park is named for this sister city, and this 2-acre park features a gorgeous Korean-style pagoda surrounded by picturesque greenery. Sturgus Park is right next to Daejeon Park, and here you'll find a sculpture titled "Equality" that is made up of several small houses. It's worth checking out!
---
Our latest Happy Home listing in nestled in the heart of North Beacon Hill in prime location surrounded by some of our very favorite "secret squirrel" spots!
CHAT WITH US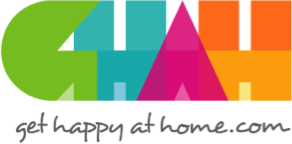 In everything that I do as your REALTOR®, I have one guiding principle in mind: To make certain that your home-buying or selling experience is a happy, successful, wonderful life experience! We build trust and security with our clients using knowledge and transparency.