In previous blog posts we've shared neighborhoods that are ideal for bike enthusiasts (Green Lake! Woodinville!), and now it's time to show off Beacon Hill and why this south Seattle neighborhood is at least a must-visit area for bikers!
This map isn't the best quality wise (click here to see the complete interactive map!), but it gives you an idea of all of the bike-friendly lanes that you can find throughout Beacon Hill:
And now, we'll get into the details! Here are 4 fantastic biking opportunities in Beacon Hill:
1. The Beacon Hill Neighborhood Greenway
Running from I-90 all the way south to Georgetown, the Beacon Hill Neighborhood Greenway is a scenic, laidback ride through North Beacon Hill and Beacon Hill that even takes you through Jefferson Park. The Greenway goes just behind the Beacon Hill Light Rail Station too, making it easy to connect to much of the city from here.
---
2. Chief Sealth Trail
This 4.3-mile trail starts near Kubota Gardens in Rainier Valley and heads north through Beacon Hill, ending at S Angeline Street just east of 15th Ave S. According to The Seattle Times, the paved trail is constructed with soil from Light Rail projects and runs within the Seattle City Light transmission-line corridor. Click here for photos of trailheads. 
---

3. Mountains to Sound Greenway Trail (aka I-90 Trail)
Sometimes also referred to as the John Wayne Trail, this segment of the mostly east-west running I-90 trail begins at Beacon Ave South (at the top of Holgate if you're coming from SODO) and heads south, curving northeast toward the Jose Rizal Bridge/I-90, eventually running along I-90. This scenic multi-use paved trail is nestled in greenery, making for a lovely ride! Read more about the project here.
---
4. Protected Bike Lanes
While the Beacon Hill Neighborhood Greenway takes you north-south (although slightly meandering), you'll find more direct north-south protected bike lanes along 15th Ave S and along 23rd Ave South. Click here to see the complete map and plan out your ride!
---
CHAT WITH US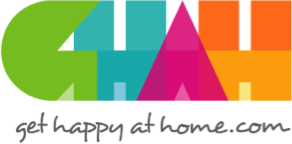 In everything that I do as your REALTOR®, I have one guiding principle in mind: To make certain that your home-buying or selling experience is a happy, successful, wonderful life experience! We build trust and security with our clients using knowledge and transparency.