We see this all the time in real estate: A couple is buying a home, and one person works in Bellevue and the other person works in Seattle. One person will end up needing to cross a bridge for their commute, meaning we need to find a home in a neighborhood that offers easy access to popular employers in both Seattle AND Bellevue.
If you're having the same conundrum, we've put together a ranking system and found the BEST neighborhoods to live in for easy access to both Seattle and Bellevue.
Here's our criteria for what each of our top-ranked neighborhoods needs to have:
– Easy access to ONE of the bridges (I-90 or 520)
– Low-congestion and easy access to a ramp to get on the freeway you need
– Homes with price points as close to the median as possible (because of course you could spend $4 million and live on Lake Washington!)

#6 Ravenna
Located in Northeast Seattle (just north of University of Washington), Ravenna is right alongside Interstate-5. Hop on the freeway to get into South Lake Union and Downtown Seattle, or exit left onto the 520 Bridge to get to the Eastside.
---
#5 Maple Leaf
Nestled just north of Ravenna, this is a similar situation to Ravenna. It's more affordable here, and it's easy to get on I-5 from here and head into SLU and Downtown or exit onto 520.
---
#4 Mount Baker/North Beacon Hill
Located just south of I-90 and east of I-5, this area offers easy access to both freeways AND transit options that make it easy to get into Downtown Seattle, SLU, or to the Eastside via bus. There's also a Link Light Rail Station coming to Judkins Park that will connect the area to the Eastside (as well as all of the Seattle stations) via Light Rail.
---
#3 Madison Valley/Arboretum
Nestled just east of Capitol Hill, the Madison Valley neighborhood is right next to Washington Park Arboretum. Take Lake Washington Boulevard through the Arboretum and connect to the 520 bridge from here, bypassing having to get onto the freeway at Montlake! You're also a straight shot down Madison Street straight into Downtown Seattle—just hop on the #12 or the #2 bus.
---
#2 Woodridge in Bellevue (I-90 Bridge)
Woodridge is is just north of Factoria and right along both 405 and I-90. This means it's easy to hop on the 405 into Downtown Bellevue, but just as easy to head over to Seattle via the I-90 Bridge.
---
#1 Renton/Bryn-Mawr
Located right at the southernmost tip of Lake Washington, you are pretty much equidistant from both Seattle and Bellevue! (Also, we broke our rules a little bit with this one… you don't need to cross a bridge at all!)
From the Renton and Bryn Mawr area, you're just about an 18-minute drive into Downtown Seattle and only 20 minutes into Downtown Bellevue. You also can take the bus to both areas, and if you're headed into Downtown Seattle, you also have the light rail as an option. (Depending where you live in the Renton/Bryn-Mawr area, the Light Rail may or may not be close enough to you to make sense for your commute.) The Tukwila International Boulevard Station is close by, and you can hop on the Light Rail Train and take it straight into Downtown Seattle and all the way to University of Washington. (Soon, you'll be able to take it to the Eastside, too!)
CHAT WITH US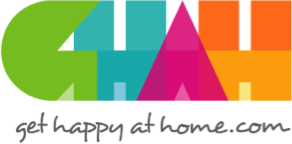 In everything that I do as your REALTOR®, I have one guiding principle in mind: To make certain that your home-buying or selling experience is a happy, successful, wonderful life experience! We build trust and security with our clients using knowledge and transparency.