Renton
Here's Why You Should Consider Buying a Home in Renton
Seattle's prices are climbing.
Where should you live if you're feeling priced out of the home market in Seattle or Bellevue? We recommend buying a home in Renton! 
We've been writing about Renton for a long time now; it has been a great alternative to buying in Seattle and Bellevue for many years. This only becomes more and more true as home prices in Seattle and on the Eastside go up, up, up. 
Let's take a moment to look at the numbers! Here are the stats of different cities for comparison (and all data is from March 2022, the most recent data available): 
---
Renton Median Home Price (all home types) = $780,000
Renton Single Family Homes = $825,000
Renton Townhouses = $769,950
Renton Condos = $367,500
---
Seattle Median Home Price (all home types) = $888,800
Seattle Single Family Homes = $1,127,500
Seattle Townhouses = $819,950
Seattle Condos = $495,000
---
Bellevue Median Home Price (all home types) = $1,635,000
Bellevue Single Family Homes = $2,275,000
Bellevue Townhouses = $985,000
Bellevue Condos = $698,500
---
As you can see, across the board, Renton's home prices are significantly cheaper than what you'll find in Seattle or on the Eastside. But don't sleep on buying a home in Renton—home prices here are increasing quickly, too, as you can see from the YOY increase. 
Appreciation in Renton has been steady, too—check out the median home prices in Renton for the last few years: 
March 2017 = $440,000
March 2018 = $452,500
March 2019 = $525,000
March 2020 = $500,000 (Remember, this is the month Covid hit)
March 2021 = $675,000
March 2022 = $780,000
The median home price in Renton has almost doubled in just the last 6 years. 
Now that you know the stats, why should you consider living in Renton? 
One big reason is the commuting options. Many who commute into Seattle, Bellevue, or other cities on the Eastside will find that Renton is an ideal spot that provides great access to both I-5 and I-405. Let's say you live in the Benson Hills area of Renton. From here, you're only about 20 minutes into Downtown Seattle and 16 minutes into Downtown Bellevue (in good traffic). There are also several bus options and Park & Ride opportunities, too. 
There are also so many exciting things happening in Renton right now. In the past 10 or so years, The Landing was completed and started to thrive; this 21-acre retail center has become a popular destination for shopping, dining, entertainment, etc. 
Another exciting development has been the revitalization of Downtown Renton. There has been a major effort by the city in recent years to redo the streets, sidewalks, street lights, etc. to create a safer, more inviting environment for pedestrians. The city is also in the process of making major upgrades to water, sewer, and stormwater utilities to support future development needs in the downtown core. In the meantime, Downtown Renton is already a fun place to visit! Grab food at several popular restaurants, browse cute shops, enjoy a picnic at one of the adorable parks, and more. 
CHAT WITH US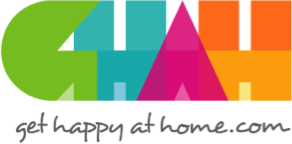 In everything that I do as your REALTOR®, I have one guiding principle in mind: To make certain that your home-buying or selling experience is a happy, successful, wonderful life experience! We build trust and security with our clients using knowledge and transparency.