Belltown & Denny Triangle
Here's What's Happening to Seattle's Waterfront Now That the Viaduct is Being Demolished
Matt Miner,
September 7, 2019
The demolition of the Alaska Way Viaduct in Seattle brings about a brand new era in Seattle, and we are EXCITED for it! The viaduct is still in the process of being destroyed, and you can learn all about the almost-year-long process here. 
Here's some cool footage of the demo: 
In the sections where the viaduct has already been removed, the potential is easy to see. There's always been a weird disconnect between Downtown Seattle and the waterfront, and for people visiting Pike Place for example, getting down to the piers isn't the easiest or most scenic thing to do. 
Good news! There is a whole NEW waterfront experience coming our way, and the entire waterfront area is going to become even MORE of a tourist attraction and hangout for locals. And of course, this is going to have a big (positive!) effect on homes in the area.
There's a LOT planned for the waterfront, but here are a few of the projects we're most excited about: 
Park Promenade + Bike Path 
According to WaterfrontSeattle.org, "The park promenade will be the core of the new waterfront — providing a new linear park from Pioneer Square to the Seattle Aquarium and improving access to Colman Dock and all the activities on the waterfront." The promenade will feature a 2-way bike path, space to walk, public art, play structures, beautiful landscaping, and more. The hot pink shaded section below shows where the promenade will go:
---
Overlook Walk
This project connects Pike Place Market to the waterfront (finally!), and this pedestrian-friendly overlook prevents people from having to cross the new Alaskan Way.
---
East West Connections 
This project is meant to help connect neighborhoods to the waterfront by creating beautiful pedestrian-friendly sidewalks, staircases, elevators, landscaping, etc. that make it easier to access the waterfront.
---
And that's really the tip of the iceberg—for details on all of the projects happening along Seattle's waterfront, click here for maps + mockups! 
---
CHAT WITH US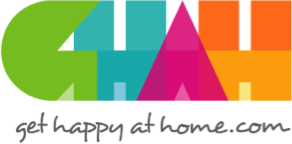 In everything that I do as your REALTOR®, I have one guiding principle in mind: To make certain that your home-buying or selling experience is a happy, successful, wonderful life experience! We build trust and security with our clients using knowledge and transparency.