Denny Triangle
Where's the Best Neighborhood in Seattle's Urban Core to Buy a Condo Post-COVID?
If you want to buy a condo in Seattle's urban core, where should you be looking? 
When we're helping our clients choose the perfect location for condo living in Seattle's urban core, we always think about convenience. Before we share our favorite neighborhood in Seattle's urban core to buy a condo in, we need to define a few things! 
First of all, what do we mean by "urban core"?
By this, we are only looking at neighborhoods where there are skyscraper condos. In Seattle, this really only includes Downtown, Belltown, Queen Anne, South Lake Union, Denny Triangle, and First Hill.  
Secondly, what makes a neighborhood the "best"?
Well, obviously this is different for everyone. But when we are helping our clients who want to live in the urban core, typically we are looking for neighborhoods with easy access to grocery shopping, a ton of dining options, local services, great transit options, and easy freeway access. 
Finally, what do we mean by "post-COVID"?
Well, shoot—we are not *technically* post-COVID yet, are we. However, after 2+ years of dealing with the pandemic, we are certainly getting a better sense of how things will return to "normal"—or create new normals. This is pretty much what we mean by "post-COVID." 
Unfortunately, there are parts of the city that have not fared as well as others during the past couple of years. As people worked from home during the pandemic, much of Seattle's urban core has ended up feeling rather desolate and abandoned in many ways. For many months at the start of the pandemic, many businesses were boarded up. Many businesses ended up having to permanently close. And before the pandemic even began, Seattle was experiencing a homelessness crisis. The pandemic only exacerbated the issue. For example, according to a survey by University of Washington and Seattle Pacific University students, the number of tents in Seattle increased by more than 50% after COVID began. 
Many neighborhoods have changed a great deal, and we are starting to see a new landscape—if you will—in many Seattle neighborhoods. Downtown, Belltown, and Pioneer Square are a few general areas in Seattle's urban core that have been hit especially hard. 
Now you know what we are considering in our search for the BEST neighborhood in Seattle's urban core to buy a condo in post-COVID!
Here are our top picks: 
---
Denny Triangle
Our top pick for where to buy a condo in Seattle's urban core is Denny Triangle. First and foremost, there are some beautiful and well-managed condo buildings here, so you won't have trouble finding a great unit. And at the same time, the amenities in the immediate vicinity (Denny Triangle is not a huge neighborhood) are truly hard to beat. Here are just a few of the big benefits of living in Denny Triangle: 
– Denny Triangle has its own grocery store—Whole Foods! This is not the case in every neighborhood, and if you're like us, you gotta have an awesome grocery store nearby! 
– There are literally dozens of restaurants, bars, coffeeshops, etc. within blocks of each other here. The area is designed to cater to its many condo dwellers and people who come to work in South Lake Union next door. And, unlike many other neighborhoods in Seattle's urban core, Denny Triangle's restaurant scene (and shopping scene for that matter) is still thriving. 
– Denny Triangle is in the heart of Amazon-land and other major companies/orgs like Google, Facebook, Fred Hutch, UW Medicine, and more are all in South Lake Union here as well. This means a super easy commute to work. It also seems that the presence of these businesses and the constant activity around them has prevented this neighborhood from experiencing some of the major challenges that other neighborhoods in Seattle are going through right now. 
– If your place of work is more than a stroll away, then hop on one of the many buses or the South Lake Union Streetcar that runs right through Denny Triangle. You can also take advantage of the Link light rail at Westlake Station (not technically Denny Triangle, but right next door!). 
– Although a car-free lifestyle is totally possible here, when you do need to drive, Interstate-5 is just a few blocks away. 
And there you have it! Our latest Happy Home listing is in the heart of Denny Triangle, right above Whole Foods in the Pan Pacific. Click here to check it out! 
---
First Hill
Our second choice for where to buy a condo in Seattle's urban core is First Hill. First Hill is just above Downtown and nestled in between Interstate-5, Capitol Hill, and the Central District. Here are a few of the top perks of living in Seattle's First Hill neighborhood: 
– First Hill is known for its many hospitals and medical facilities. It's home to Virginia Mason, First Hill Medical Swedish Hospital, Harborview Medical Center, UW Medicine, and many other surrounding medical facilities. As such, First Hill is a popular place for medical professionals to put down roots. 
– First Hill has its own grocery stores, including a Whole Foods and a QFC. Having a great grocery store in an urban core neighborhood is not a guarantee! 
– There are a ton of eateries in the neighborhood; you don't have to leave First Hill to find coffee shops, a large variety of lunch options, or a nice dinner out. Head to 12th Ave (right on the border between First Hill and Capitol Hill) for some of the best destination dining around. 
– Thanks to abundant public transit options, a car-free lifestyle is totally do-able in First Hill. Several buses run throughout the area, and the First Hill Streetcar presents another option. This particular street car connects Capitol Hill Station (hop on the light rail!) to First Hill, Central District, International District, and finally Pioneer Square. It has a rather limited reach, but serves this highly trafficked area well. When you need to get around via car, Interstate-5 access is merely blocks away, and I-90 access is close by as well.
---
Belltown
Our third choice for where to buy a condo in Seattle's urban core neighborhood is Belltown. Belltown is right on the waterfront and nestled in between Denny Triangle, Downtown Seattle, and Queen Anne. Here are a few of the things that people love about living in Belltown: 
– Like other urban core neighborhoods, Belltown has changed quite a bit in recent years. However, even though many businesses in the area have shut down or transitioned in large part due to COVID, you'll still find plenty of popular restaurants, trendy bars, and world-class entertainment options! People all over the city still head to Belltown for a night out. 
– Belltown is right on the waterfront, which means there are many opportunities for views and waterfront enjoyment. Olympic Sculpture Park is a lovely spot to hang out at, and Elliott Bay Trail runs right along the waterfront and is great for getting in your steps or even using to commute to adjacent neighborhoods. You can take the trail to Interbay (a great choice for those working at Expedia) or take it in the opposite direction to Downtown and Pioneer Square. 
– What about grocery shopping? So, Belltown does not have a grocery store. This is a bummer, BUT it is also right next to Pike Place Market! Yes, Pike Place is touristy, but it truly does have a great produce selection, all the fresh seafood you could want, and tons of other high-quality ingredients and treats. Depending on where you live in Belltown, you may also be just a few blocks from Whole Foods in Denny Triangle, or just a few blocks from Queen Anne grocery stores like Metropolitan Market (this is our fave!), Safeway, QFC, and more. 
– A car-free lifestyle is also possible in Belltown. Many, many buses run through this dense neighborhood, and right on the neighborhood's border you can access both the Link light rail at Westlake Station and the South Lake Union Streetcar. In the other direction, you could even hop on the Seattle Monorail at the Seattle Center to get further into Downtown (with a great view along the way, no less!). You can use your ORCA card on the Monorail now, too! 
---
What about Downtown Seattle? 
If you're reading this you might be wondering why we haven't included Downtown Seattle on the list. Most people assume that the Downtown neighborhood of a city will be the best place to be. This may have been the case for Downtown Seattle once upon a time, but the best urban core neighborhoods have now shifted away from Downtown. Don't get us wrong—Downtown Seattle still has great restaurants, a fabulous art museum, theaters, public transit, etc., but things tend to shut down early and most people do not live in the core Downtown area. (And, if they do, our experience is that they tend to get tired of it quickly.) It's a popular area for tourists—there are more hotels and tourists than condos and locals for much of the year—and it is also still a hub of employers so many people commute in and out for work. 
---
Our latest Happy Home listing is a fabulous 2-bedroom, 1.75-bath condo in the Pan Pacific Hotel in Seattle's Denny Triangle neighborhood! Click here for all of the details + photos. 
CHAT WITH US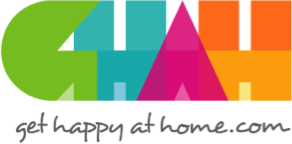 In everything that I do as your REALTOR®, I have one guiding principle in mind: To make certain that your home-buying or selling experience is a happy, successful, wonderful life experience! We build trust and security with our clients using knowledge and transparency.