Denny Triangle
Cost Analysis on Renting vs. Owning in Seattle's Denny Triangle Neighborhood
Matt Miner,
July 23, 2020
From 2019 to 2020 (so far), home values in Seattle's Denny Triangle neighborhood have gone up 20%. 
Yes, you read that right. Denny Triangle is on fireeeeee! 
Everyone wants to know what's going on with Seattle real estate right now, and every neighborhood is a little different. But being in the center of Seattle—right in between Downtown Seattle, South Lake Union, and Capitol Hill—Denny Triangle is representing a really solid investment that pencils out really well. 
This was surprising even to Matt (and he's someone who is constantly looking at the numbers). Denny Triangle is just killing it right now as far as appreciation goes… which is pretty surprising during our lockdown. But it's just a testament to how popular and resilient the neighborhood is. The neighborhood has really gone through a transformation in recent years, and there are tons of new buildings, new housing, and there's only more coming to this central neighborhood. 
Why not buy for less than you can rent? 
Anyway, we know that a lot of people might not want to buy a place because they're not sure how long they're going to be living in Seattle, or they might think they don't want to live in the heart of the city forever. 
The thing is, the average rent in Denny Triangle will run you $51,000 a year ($4,250/month). In 3 years you've already spent $153,000 on rent, when that same money could be used as a downpayment on buying a fantastic condo in the same neighborhood. At the end of 3 years of paying rent, you can't sell your rental, and you haven't been getting any tax credits like you would be for owning your place. 
So let's say you buy a place here and you decide you don't want to live here in a few years—then what? Places in Denny Triangle have a very high probability of renting, AND the rents are high enough here that it makes sense to rent out (aka you can cover mortgage and maybe even more with what you can rent out the place for.) A lot of homes and neighborhoods don't necessarily pencil out as far as renting goes, but Denny Triangle is a good investment. 
Take our latest listing in Denny Triangle as an example.
Listed at $800,000, if you put down 20% that's $160,000 (so a little more than ~3 years of rent at the average price in the neighborhood). At a 3.25% interest rate you're looking at about $3,068.65/month for your mortgage. And considering average rent in the neighborhood is $4,250/month, you'll be able to more than cover your mortgage and make some profit, too. 
CHAT WITH US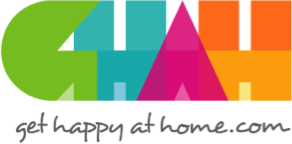 In everything that I do as your REALTOR®, I have one guiding principle in mind: To make certain that your home-buying or selling experience is a happy, successful, wonderful life experience! We build trust and security with our clients using knowledge and transparency.