Capitol Hill
How to Spend a Day on 15th Ave in Seattle's Capitol Hill Neighborhood 
Matt Miner,
March 6, 2020
Seattle's Capitol Hill neighborhood is a destination for both Seattleites and out-of-towners alike, and you could spend literal *days* exploring all that this urban center has to offer. 15th Ave in Capitol Hill is kind of one of those micro-neighborhoods that people might overlook—oftentimes when people think about visiting Capitol Hill they focus on the Pike-Pine corridor. No doubt, this area has a bustling nightlife scene (and great people watching) and tons to do and see, but this also means that 15th Ave is still one of those "hidden gems." 
Now, when we refer to 15th, we're mainly talking about the area between John and Mercer, which is about a 0.4-mile stretch that packs a lot of punch. Head here for the day (there are plenty of buses in and out of here!) or park on a side street for free while you take in the sights. Here's our tips for where to visit: 
COFFEESHOPS 
View this post on Instagram
Start off your day getting properly caffeinated at one of the neighborhood coffee shops. If you really want to see some place unique, Ada's Technical Books and Cafe is a must-visit place and an absolute gem of this neighborhood. You'll find great coffee, baked goods and eats, but it's also a bookstore for the nerdy and curious. (There are also lots of great gift ideas here for the science-inclined.) 
View this post on Instagram
Victrola Coffee is a Seattle mainstay, and one of their locations is of course right on 15th. They roast their own coffee so you can pick up a bag of beans for later, and this is also a popular place for people to work on their computers. Cafe Ladro is also nearby, and on sunny days this is a great spot for their relaxing outdoor chairs and indoor seating right along the windows. 
BAKERIES
View this post on Instagram
You'll find yummy pastries, cookies, and other delectable creations at these coffeeshops, but you'll *really* want to head to Bakery Nouveau. This is pretty much a RELIGIOUS experience and people come here from all over the city. The heavenly smell wafting out of the bakery will lure you in, and good luck to you and your sweet tooth once you're inside. They do everything extremely well (which includes bread, pizza, cake, French pastries, macarons, chocolates… etc.). 
If gluten is not your friend, Nuflours Bakery is a gluten-free and peanut-free bakery where you can pick up pastries, bars, breads, cakes, cupcakes, and savory creations. 
RESTAURANTS
You've noticed a theme here—yes, you can just eat your way through 15th Ave if you want! 15th Ave (aka Restaurant's Row, aka a Foodie's Paradise) is home to a huge selection of restaurants with everything from reasonably priced take out and fine dining to trendy bars and laid-back spots to grab a beer. 
Rione XIII is perfect for date night, and this Ethan Stowell restaurant serves up "simple Roman cooking." You can also enjoy some solid Italian cuisine at Palermo PIzza & Pasta and Olympia Pizza & Spaghetti House. 
View this post on Instagram
Smith is a great spot to start your night at—grab dinner and craft cocktails in this hip hangout before heading to Liberty for scratch cocktails (and even sushi if you're still hungry). Liberty is really a special bar (they're even open on Christmas)—there's not much seating and finding a spot can sometimes be a challenge, but when you do, you can enjoy intimate little nooks and corners. 
Bar Vacilando has a solid happy hour, and visiting this restaurant + bar is like stepping into another world. If you're dreaming out jetting off to a tropical locale but can't get out of town quite yet, Vacilando is the perfect placeholder for the time being. They've also got a cute patio out back which is *ideal* during the summer. 
View this post on Instagram
Coastal Kitchen is also one of those places that transports you—this fish house/oyster bar features a rotating menu with cuisine from a different region every so often, so you can go back time and time again and always try something new. They also have a popular brunch (but get there a lil early if you don't want to wait in a line out the door). 
Other notable + classic 15th Ave eateries include Hopvine Pub, Jamjuree Thai Restaurant, Canterbury Ale House, and Full Tilt Ice Cream. 
SHOPPING
When you're not eating your way through 15th Ave, you can shop 'til you drop. There are all kinds of cute indie boutiques and shops here, whether you need a new outfit, you need to find that perfect gift, or you need a lil pick-me-up. 
View this post on Instagram
Uncle Ike's is a pot shop with pretty much everything you can imagine whether you're looking for edibles, vape pens, tinctures… etc. They have it all. If you can't find what you need here, head to Rainbow Natural Remedies—they've got all types of (non-THC) herbs, teas, vitamins, and tinctures to choose from as well. 
If you need to spruce up your wardrobe, stop by Take 2 New & Recycled Apparel (they have a mix of new items + secondhand picks), Drizzle & Shine (you'll find lots of eco-friendly items here), or Casita International (local/handmade/fair trade items). 
View this post on Instagram
These independent shops all have great gift finds, but if you don't quite find what you need, you'll definitely have luck at Station 7 (housed in an old firehouse). This high-end boutique features jewelry, books, plants, candles, and soooo much more. The Shop Agora is another special spot to pick up a gift (they have lots of Mediterranean specialty + gourmet items, and you can even dine in their small restaurant area), and of course, you can never go wrong with a custom floral arrangement from Flowers on 15th. The Red Balloon Company is yet another great option—they have TONS of cards + kid stuff here, but also an extensive selection of gift ideas for grown-ups. 
View this post on Instagram
PAMPER YOURSELF 
If you need to treat yo'self, you can get the FULL beauty package at Apollo Nails & Spa. Nails, facials, waxing, lashes—this award-winning spa is ready to help you look and feel your best. For hair care, head to The Red Chair Salon (they do it allllll from cuts and color to styling) or Rudy's Barbershop. 
View this post on Instagram
GROCERY STORES 
View this post on Instagram
People who live around 15th are kinda spoiled when it comes to grocery store options. Safeway and QFC are right in the heart of 15th Ave's action, and while Central Co-op and Trader Joe's are not *technically* on 15th (they're on 16th and 17th, respectively), they're big go-tos for anyone along 15th.
---
Want to live just steps from 15th Ave in Capitol Hill? Our latest listing is a *STUNNING* 3-bedroom, 2-bath townhome just 1 block away. Click here to learn more! 
CHAT WITH US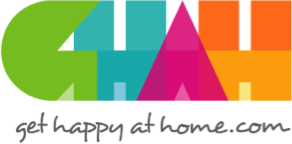 In everything that I do as your REALTOR®, I have one guiding principle in mind: To make certain that your home-buying or selling experience is a happy, successful, wonderful life experience! We build trust and security with our clients using knowledge and transparency.