Magnolia
New Expedia HQ in Seattle's Interbay Neighborhood Will Bring 1000s of Employees
Matt Miner,
April 11, 2018
The new Expedia headquarters in Seattle's Interbay neighborhood has been in the works for a long time now, but VERY soon (as in this October 2019!), thousands of employees will officially be transferring to the new 40-acre campus HQ.
It's no surprise that a travel company chose this site for their new HQ—with stunning views of the Puget Sound and mountains in the distance, the setting certainly inspires adventure. Currently, Expedia's headquarters can be found in a Bellevue skyscraper, and the move will be a big change for the company… and the surrounding Seattle neighborhoods.
Places like Magnolia, Queen Anne, and Fremont will undoubtedly become a popular choice for homebuyers. There are various phases to the HQ buildings, but "Phase 1" will be able to fit up to 4,500 more employees. This will be a huge boon to the area as thousands of Expedia employees flock to nearby neighborhoods, undoubtedly in hopes of short commute times (especially since Expedia plans to give employees $5 for every day they don't use drive a car to work). 
To see a map of where the new Expedia HQ is located, sketches of the new buildings, and photos of the current site, click here!
---
CHAT WITH US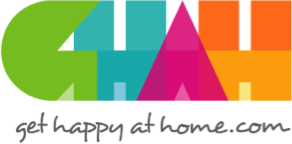 In everything that I do as your REALTOR®, I have one guiding principle in mind: To make certain that your home-buying or selling experience is a happy, successful, wonderful life experience! We build trust and security with our clients using knowledge and transparency.