Fremont
Not All Square Footage is Created Equal
Matt Miner,
June 20, 2019
The way your home is laid out can have some serious impact on how BIG your space feels, and it's not always about the square footage.
We have a new condo listing in Fremont, and we're extra excited about this one because it's a rare one… and yes, we might be calling this our "Dodo bird" listing! We've only seen one other condo in Fremont this year that's been of a similar size.
Here's a few standout highlights that make this condo's square footage really count:
This condo is a rarity because it's a whopping 1,300 square feet, all on one level. It feels bigger than, say, a townhome with the same square footage because you're not wasting any precious space on stairs! A typical staircase can take up 30-36 square feet of a floor when you could be using that space for something else in a one-level.
With 3 bedrooms, 2 baths, 2 parking spots, and 2 storage units, it truly LIVES like a house—you don't have to sacrifice those amenities (extra bedrooms, parking, storage!) that people love in their houses.
It all costs much less than a single-family home in the same neighborhood. In this particular neighborhood you're looking at $1 million+ for a single-family home with the same square footage, or at least $200k more for a townhome with the same square footage.
CHAT WITH US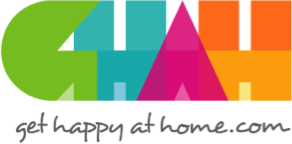 In everything that I do as your REALTOR®, I have one guiding principle in mind: To make certain that your home-buying or selling experience is a happy, successful, wonderful life experience! We build trust and security with our clients using knowledge and transparency.