Capitol Hill
Our Favorite Lofts In Capitol Hill
Matt Miner,
February 24, 2019
Proper lofts have such a romantic, industrial and urban feeling to them yet for some reason they can be hard to find in Seattle.
Lofts embody an urbanized city and are desired by many young professionals. They are trendy, sophisticated and often times Pintrest-worthy. Because lofts are so trendy, we see lots of buildings capitalizing on the desire to live in a loft. Many buildings include "loft" in their name to draw attention. However, there are few proper lofts in the city.
I guess it is important to define what features create a proper loft. High ceilings, big open spaces, typically just one bedroom space, and an urban location are all features of Seattle lofts. The building should have industrial roots hopefully and industrial features. We see lots of "open one bedrooms" being classified as lofts however this feels like cheating to us. The draw of a loft are the great features that come along with them. Below we will share our favorite buildings to find drool worthy lofts.
6. Pike St Lofts
These are really what we would call an open one bedrooms. It's not a true one bedroom so they classify it as a loft instead. They are at the urban core of Capitol Hill and have a very desirable location. However, they don't have tall enough ceilings and architecturally pleasing features we like to see in lofts. I mean it's a late 80's building really…
5. Trace Lofts
Trace lofts has all the modern amenities urbanites desire. The building has many great restaurants located within it and the walkability is fantastic. However, there are really only proper lofts on the top floor. All of the other units are still beautiful, but they don't have the tall ceilings that make lofts truly desirable. Still they are pretty and interesting.
4. Brix
The Brix has a few different styles of units but the lofted units are some of our favorites with tall ceilings and exposed bricks. These units are a little harder to come by since there aren't that many in the building. They also feel a little more like townhouses that lofts but they are very functional and beautiful. The mix of metals and wood elicits an industrial vibe and the tall windows are phenomenal. They live slightly more like a true one bedroom but still have the cool loft factor to them.
3. Talisman
The 16′ ceilings in the Talisman are sure to impress. Talk about being a fabulous home to plant lovers. Natural light floods into the units. The Talisman is one of our favorites for hosting the most affordable true lofts in Capitol Hill. They are beautiful and attainable for many first time homebuyers. Built at the end of the mid century modern era, they are a true embodiment of simplicity and modern design. Once more Talisman is a true mid-century modern building. One of very few in Seattle.
2. Monique
A turn of the century warehouse turned into lofts elicits the true meaning of luxury. These high end lofts are absolutely stunning. High end industrial chic finishes call you in and warm the space. These units are sure to wow your guests. These units embody the true essence of the modern sophisticate. They also have the price point to go along with it. They are on the pricier side but of course you are paying for quality. For this reason, they are a little less desirable for the typical first time homebuyer however they are coveted by many.
Portofino
The Portofino is the perfect balance of modern amenities, affordable prices, and yes – true tall 13′ ceilings. If you're lucky you can get one of the few corner units and you are treated to floor to ceiling giant windows wrapping your urban abode. The location for Portofino is about as good as it get's in Seattle. 99 Walk-score, 100 Transit score, or just walk downtown or to SLU. Click here to see our listing in Portofino.
These are just a few we could think up on the spot. We'd love to hear your favorite buildings for lofts. And we'd especially like to see photos of your favorite lofts!!!
CHAT WITH US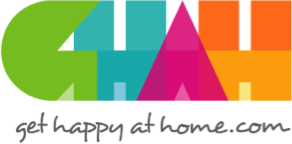 In everything that I do as your REALTOR®, I have one guiding principle in mind: To make certain that your home-buying or selling experience is a happy, successful, wonderful life experience! We build trust and security with our clients using knowledge and transparency.