Queen Anne
Queen Anne Dining Designed to Impress; Here's the Best of the Best!
Matt Miner,
June 17, 2021
Queen Anne is definitely one of Seattle's most iconic neighborhoods—it's home to the Space Needle and the Seattle Center, stunning views of the Downtown Seattle skyline, gorgeous old 19th century homes, and modern condos that offer true city life. Queen Anne is also home to some truly fabulous dining, and in this post we're highlighting just a few of the VERY best restaurants in Queen Anne. If you're taking someone out for a special date night or maybe you have some family in town you want to impress, this is the list for you! 
View this post on Instagram
Eden Hill Restaurant on Queen Anne Ave North offers a boutique dining experience by Chef Maximillian Petty.  With just 24 seats we highly recommend you make a reservation in advance, and this experience is well-worth planning ahead for.  Eden Hill Restaurant offers a truly memorable experience thanks to New American fare that features innovative flavor combos and high-quality ingredients, and you can order small plates a la carte or indulge in their tasting menu! 
---
View this post on Instagram
How to Cook a Wolf is an Ethan Stowell Restaurant, and there are actually 2 locations now—one in Queen Anne and one in Madison Park. According to the How to Cook a Wolf website, "How to Cook a Wolf pays homage to MFK Fisher and the philosophy of taking simple ingredients and transforming them into culinary splendor." The Italian-inspired menu is constantly changing, and you can sip on crafty cocktails and discover new wines from Italy and the Pacific Northwest while you enjoy the intimate atmosphere. 
---
View this post on Instagram
If you've already been to Toulouse Petit, then hearing the words "Toulouse Petit" might just cause you to start salivating. Sorry if that's TMI but it's true—this popular New Orleans-inspired restaurant is really that good. Not only is the Cajun Creole cuisine absolutely mouthwatering (and sometimes eyewatering-ly spicy), but the atmosphere is completely unique as well; it transports you to another place and time with your dinner companions for a memorable evening. They serve breakfast, lunch, dinner, and dessert so you can come back time and time again and always try something new. 
---
View this post on Instagram
Indulge in contemporary Sichuan-inspired Chinese cuisine at this raved about restaurant that's right across the street from The Vera Project and Climate Pledge Arena. If you're looking for a convenient spot to enjoy dinner before or after events or shows anywhere around the Seattle Center, this is a fantastic restaurant to have up your sleeve. Succulent dumplings, tantalizing noodle dishes, and an eclectic selection of dishes for meat-eaters, vegetarians, and vegans alike, this is one of those places that will delight (and impress) everyone in your group. 
---
View this post on Instagram
You knew Canlis was going to be on this list! If you're looking for a very special Seattle experience, Canlis is a local icon that has gained national acclaim. Visiting the building that Canlis is a treat in and of itself—this mid-century masterpiece was designed by Roland Terry in 1950 and it boasts views of Lake Union, Seattle, and the Cascade mountains. Canlis has a new executive chef, Aisha Ibrahim, and we cannot wait to see what new flavors she brings to Canlis. In addition to its award-winning menu, Canlis features a world-class wine menu to indulge in. 
---
Our latest townhouse listing is in Seattle's iconic Queen Anne neighborhood. Click here for all details!
CHAT WITH US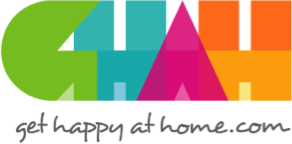 In everything that I do as your REALTOR®, I have one guiding principle in mind: To make certain that your home-buying or selling experience is a happy, successful, wonderful life experience! We build trust and security with our clients using knowledge and transparency.