Magnolia
Queen Anne vs. Magnolia: Which Neighborhood Are People Favoring More These Days?
Matt Miner,
July 24, 2020
Magnolia and Queen Anne have long "battled" for the top spot in the minds of Seattle buyers. But over the last few years, Magnolia has continued its rise to prominence while Queen Anne seems to have petered out. What factors might be influencing such a change in opinions? 
After looking at the real estate stats, spending time in these neighborhoods for years now, and hearing from our clients… Magnolia is our standout favorite for our clients! Here's why: 
Magnolia single-family homes have been appreciating really well. 
Single-family homes in Magnolia have gone up almost 5% YOY. Even though Seattle's real estate market it's at its hottest right now, Magnolia is really defying gravity, and compare this to Queen Anne's single-family home values which have gone down by 3.2% YOY. Now, this is not how it used to be—for many, many years, Queen Anne was considered the "best" neighborhood for single-family homes and the prices and appreciation reflected that. 
Since January 2020 alone, single-family homes in Magnolia have appreciated by 6%; we think this is in part because of COVID and people's renewed interest in the things that Magnolia offers (homes with yards, great outdoor spaces, more single-family homes = more space, etc.). 
Magnolia median home prices have surpassed Queen Anne's. 
Back in 2017, Magnolia's median home price for single-family homes was at $785k and Queen Anne was at $970k. Fast forward 3 years and now Magnolia's median home price is currently at $1,053,000 and Queen Anne's is at $1,050,000. They've close now, BUT Queen Anne has actually been losing value since October 2018 while Magnolia has been appreciating quite significantly. 
Traffic in Queen Anne presents daily challenges. 
Queen Anne has experienced a lot of road work and construction, and its close proximity to Downtown and South Lake Union means that traffic can be a nightmare as many people drive through Queen Anne to get to other neighborhoods. If you work at Amazon or anywhere else in South Lake Union, then Queen Anne might be the perfect location, but it's also almost *too* central now (traffic on Denny and Mercer can be just awful). But Magnolia has far less traffic and you still have some excellent commuting options—there are several ways out of the neighborhood 
On that note, Magnolia feels much more like suburbia and is way more pedestrian-friendly!
Many families choose this neighborhood because it's easier to let your kids ride bikes, get to school, and go to their friends houses on their own! There aren't major thoroughfares like you'll find in other neighborhoods, which contributes to less traffic and safer roads. 
Magnolia homes have larger lots which means more outdoor space, room for gardens, play areas, outdoor entertaining, etc.
Especially as many people's priorities shift during COVID, homes with yards are becoming even more desirable. Queen Anne doesn't have as many options with large lots, which is another reason why more people are choosing Magnolia instead. 
Magnolia offers protected views.
In Magnolia, all of the single-family homes that exist there now are all there ever will be. If you're worried about construction around you, Magnolia is the best neighborhood to be in Seattle's core.
---
Our latest listing in Magnolia has it all—this 2,550-square-foot home not only boasts a complete studs-out remodel, but you also have tons of space including a huge backyard!
CHAT WITH US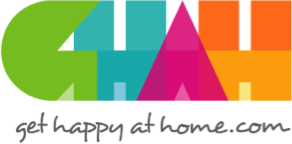 In everything that I do as your REALTOR®, I have one guiding principle in mind: To make certain that your home-buying or selling experience is a happy, successful, wonderful life experience! We build trust and security with our clients using knowledge and transparency.