Shoreline
Ready to Leave the City? Discover Transit Heaven in this Seattle Suburb
Matt Miner,
July 10, 2019
When we're helping our happy homeowners find their next home-sweet-home, commute is always one of the TOP things people are concerned about. And let's face it… Seattle traffic can get downright gnarly at times. 
Our latest listing is in the city of Shoreline, and this particular location presents some *awesome* commuting options. We're willing to bet that a decent percentage of Seattleites have never even been to Shoreline, and we're pretty sure that all of the Seattleites who have already moved there would love to keep it that way. 😉
Shoreline is one of the most popular choices for Seattleites looking for greener pastures—the whole "vibe" of the city and the people there still feels very "Seattle," and it's an especially popular choice for those who are ready to start a family. The fantastic Shoreline school district is a big reason why people move here, but that's a close tie to another big reason: COMMUTING OPTIONS! 
---
View this post on Instagram
BY PLANE
Now, while it might not be the mode of transit you use most often, we want to share the most exciting commuting option here, and that's the airport at Paine Field in Everett. 
First off, Paine Field is a short 17-minute drive from the heart of Shoreline—MUCH better than the 28 minutes during non-rush hour (which requires you take I-5 through Downtown Seattle, too…) to Seatac. Below we've included a map of everywhere you can fly direct out of Paine Field… and it's pretty amazing. Jet off to vacation in Las Vegas, head to San Francisco and back in a day for a business meeting, or grab a connecting flight from Denver or LAX. 
View this post on Instagram
---
View this post on Instagram
BY TRAIN / LIGHT RAIL 
The Sounder Train runs south from Everett to Seattle and then Seattle to Lakewood, and currently the closest stop to Shoreline is just a few minutes north in Edmonds. It's still a pretty good option (there are 259 parking space so you can park and ride!), but there's an even BETTER option coming with the Link Light Rail. 
Now, the only downside of this is that the Shoreline Light Rail Stations aren't opening up until 2024. And yes, you read that right… Shoreline is getting not one but TWO Light Rail Stations. One station is just northeast of I-5 at 145th Street, and one is opening up at 185th Street (just east of I-5). The Light Rail will take you straight into Downtown Seattle and all the way to Seatac Airport, and once the Eastside expansion is finished, you'll be able to get all the way up to Downtown Bellevue and Downtown Redmond (and everywhere in between!). 
In 2021, the Northgate Light Rail Station is opening up, which presents another appealing option. Park right at the station and enjoy a relaxing commute into Downtown!
---
View this post on Instagram
BY BIKE 
Shoreline is home to a large segment of the Interurban Trail (North). This trail runs from Everett and goes south straight into Downtown Seattle, and since much of it is paved, it's ideal for bikes, scooters, unicycles, etc. 😉 Click here to read more about how to enjoy this scenic Rail Trail! 
---
BY CAR 
Since Shoreline is immediately north of Seattle, it's a popular suburb for those who are still looking for a reasonable commute via car. Both Interstate-5 and Highway 99 (aka Aurora) run right through Shoreline, making it easy to hop on either one and cruise on into Downtown Seattle or South Lake Union. (The express lane option makes it even easier as well!) 
---
View this post on Instagram
BY BUS 
29% of Shoreline's residents choose to commute to work by bus… that's amazing! There are *several* Park & Ride options in Shoreline—check out a list of them here (just scroll down to the "Shoreline" section for details!). Each Park & Ride location includes a list of the buses that stop there, so you can plan your trip accordingly. 
---
You don't have to lift a finger with this move-in ready gem! Everything's been taken care of, and new owners get to enjoy having a fully remodeled kitchen and bath, a new roof, new windows, new exterior paint, and fresh landscaping. Click here to see all photos + info. 
CHAT WITH US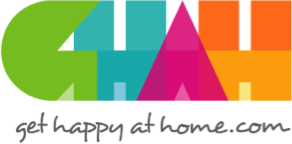 In everything that I do as your REALTOR®, I have one guiding principle in mind: To make certain that your home-buying or selling experience is a happy, successful, wonderful life experience! We build trust and security with our clients using knowledge and transparency.