Schools
Seattle Schools STEM Program
What is STEM and where is it offered?
What is the Seattle Schools STEM Program? With a thriving tech industry and innovative spirit, Seattle has embraced the importance of STEM (science, technology, engineering, arts, and mathematics) education. The city boasts a remarkable array of schools prioritizing STEM subjects. This curriculum provides students with opportunities to explore and excel in these fields. In this blog post, we will delve into the origins of STEM schools in Seattle. The goals of STEM programs. We will also highlight neighborhoods where these schools can be found.
Seattle Schools STEM Program is rising to today's challenges.
The rise of STEM schools in Seattle can be attributed to a growing recognition of the importance of these disciplines in shaping the future workforce. Furthermore, the city's tech industry flourished, and there was a heightened demand for a workforce skilled in science, technology, engineering, and mathematics. Hence, the establishment of schools focused on integrating these disciplines with the arts, fostering creativity and critical thinking among students.
What is STEM Curriculum, and what is its purpose?
To understand what the Seattle School District STEM program is, you need to look at its purpose. STEM education aims to cultivate a well-rounded skill set in students by combining science, technology, engineering, arts, and mathematics. It emphasizes hands-on, project-based learning, encouraging students to think critically, collaborate, and solve real-world problems. By blending artistic and scientific approaches, Seattle Schools STEM Program education nurtures creativity, innovation, and the ability to adapt to a rapidly evolving world.
Knowing which area you should reside in is essential to enroll in Seattle Schools STEM program.
The Highest Achieving Seattle Schools STEM Program:
For instance, Redmond's Lake Washington School District, Tesla STEM High School, is often regarded as the highest-achieving STEM school in the Seattle area. Alternatively, the Center School is often highly regarded in the Seattle Public Schools district for its STEM programs. The Center School offers a rigorous curriculum with a strong emphasis on arts and sciences. While it may not be exclusively a STEM-focused school, it has gained recognition for its comprehensive approach to education and curriculum integration of STEM subjects.
The Future of STEM Education in Seattle: 
The commitment to STEM education in Seattle continues to grow as the importance of these disciplines becomes increasingly evident. The city is fostering partnerships between schools, businesses, and local organizations to provide students with real-world experiences and mentorship opportunities, not to mention exposure to emerging technologies. This collaboration aims to prepare students for careers in the ever-evolving fields of science, technology, engineering, arts, and mathematics.
Summing up, STEM education has taken root in Seattle, offering students a pathway to develop crucial skills for their future. With an emphasis on interdisciplinary learning, creativity, and problem-solving, STEM schools in neighborhoods like Ballard, Capitol Hill, Queen Anne, and Fremont are equipping students with the tools to thrive in a technology-driven world. in addition to fostering a love for science, technology, engineering, arts, and mathematics, these schools nurture the next generation of innovators and contributors to Seattle's vibrant community.
CHAT WITH US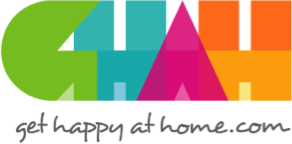 In everything that I do as your REALTOR®, I have one guiding principle in mind: To make certain that your home-buying or selling experience is a happy, successful, wonderful life experience! We build trust and security with our clients using knowledge and transparency.