Capitol Hill
The best house for your first remodel. Here is why?
Matt Miner,
December 11, 2019
We've helped many clients buy and renovate their homes. After all these years, specific attributes rise to the top as excellent candidates for improvement. First, the neighborhood has to afford the remodel with profit for having done the work. You don't' want to work for free… Second, the more changes that are required, increase your costs dramatically. Moving walls, replacing plumbing, rewiring the house, etc. all add tons of costs to a process that isn't known for its affordable nature. Third, the budget is always on our minds. Our clients tell us what their budget is and how much they'd have for the improvements. Many times you end up sacrificing on the finishes because of surprise system repairs like plumbing, electrical, heating, etc. 
Which brings me to our listing in Capitol Hill; CLICK HERE to see our listing.
An opportunity like this one doesn't come around very often, trust me; we look for them regularly. This home has all of its essential functions in tiptop shape. Old world charm, open concept, and modern systems are all wrapped up into this Capitol Hill home-sweet-home! In the late 90's this home was fully remodeled. So, the plumbing is copper, wiring is modern, and the owner opened the kitchen up and added a half-bath to the main. Plus, the main level living area has a modernized layout, meaning you don't have to knock out any walls to get an open-concept floor plan! For this remodel, your budget can be smaller and only spent on finish work. Meaning you get to spend your time on all the fun stuff!
This home's sellers not only made sure that the home's basics were covered but as they changed the house, they did their best to keep things true to the home's original aesthetic. This homes thoughtful renovations maintain the turn of the century character. You can move in and not do a thing—it's cute as is! You'll find an open kitchen, huge bedrooms and closets (a lot of the time, homes as old as this one will have tiny bedrooms and no closets), a cute bathroom with a clawfoot tub and a lovely antique chest with a mosaic sink in it, and more. (Click here to see all photos!) 
While this home offers substantial peace of mind (and some picture-perfect details to boot), it could easily be improved to be a real stunner in a fabulous neighborhood. That's where you come in! If you're the type of person who dreams of having some design fun in your new-to-you home, this residence is the IDEAL situation. The prep work is complete, and now you get to do the fun part and put your finishing touches on your home. The seller did the mechanics for the home. You can add the jewelry. 
Don't spend money on someone else's finish taste and selections. Add your style and flair to this home without breaking your bank. Good news, you'll get every penny you spent back. If done correctly, you might also see a tidy return on your work when the time comes to move.
Contact us today to start a conversation about your real estate renovation and remodel needs.
CHAT WITH US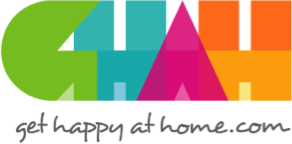 In everything that I do as your REALTOR®, I have one guiding principle in mind: To make certain that your home-buying or selling experience is a happy, successful, wonderful life experience! We build trust and security with our clients using knowledge and transparency.