Forgive us, we're going to be a little cheesy in this blog!
Of course, Valentine's Day is upon us and we thought we'd speak to our single friends for a bit. Dating these days is oftentimes a numbers game—you need to be in the thick of things and surrounded by other singles to find your match. So, of course we are here to help at the intersection of real estate and love!
If you're looking for a home to buy and a heart to steal then you've got to be strategic. After all, you don't want to end up living where everyone else is already paired!
Our criteria for what makes a Seattle neighborhood good for those on the prowl is as follows:
So, we used statistics gathered from Neighborhood Scout and coupled that with our knowledge of the area to form our list. We will even use our GetHappyatHome.com heart rating to help let you know how well the neighborhood ranked:
Five is the lowest and nothing should rank below a three to be considered.
Dating locations are categorized as Active Date, Dining Out, Meet for a Drink, and Something Special.
We don't think these neighborhoods are going to surprise anyone. It turns out that the most dense neighborhoods also have the highest percentage of singles. Plus, they have the most interesting venues and are the most walkable… Go figure! 🙂
View this post on Instagram
Not surprised here. Capitol Hill has long been Seattle's lover's neighborhood if you ask us. Not only does it not matter who you love, it also has such a dense and eclectic variety of venues you can really never leave the hill. 
Active Date: Walk North Capitol Hill's mansion district ending at the Volunteer Park Conservatory. Best in springtime. The flowers are blooming as are the cherry trees, and the beautiful streets and homes are fun to admire as you pass through.
Dining Out: Our favorite spot is Single Shot. The atmosphere is romantic, the food is very good, and you can squeak in with no reservation. Also, no one knows about Single Shot. The crowd is always local and respectful… Unless Matt's there. 😉 
Meet for a Drink: Depends on what you want but we opted for best bartenders. Canon is where you go for menu/mixology. Warm, old world interior, but can also be a bit overwhelming when you see the liquor stash. 
Something Special:  We would get on bikes and tour Capitol Hill. Plot a course that takes you through the pretty streets. Maybe ride through Interlaken Park, cut back toward Volunteer Park. Ride on 15th from there to Bakery Nouveau for a quick snack. Then off toward Optimism Brewing by way of Cal Anderson Park, and perhaps afterward you go to Garage. Stop by Terra Plata for dinner. Last, go to Hot Cakes for dessert and sit by the fire pit at night. Don't worry, they serve booze too… 
Take a look at our latest listing in Capitol Hill, just listed on 2/20/19!
View this post on Instagram
No wonder U-District has a high population of singles—there are so many college students here! So we are going to think pretty young for this analysis. University District is also the most dense neighborhood in the city. There are nearly as many people living in U-District as there are in Capitol hill… Look on a map, U-District is TINY in comparison to Capitol Hill. Most of U-District is UW's campus. 
Active Date: If you hunt in U-District you will find about 1 million little micro parks. Some on the water, some on the street, and others hidden completely unless you're looking. Once more, UW campus is a STUNNING park, or at least thats how we look at it. We challenge you to set a course to all the little green spaces you can find on Google maps. Make sure you schedule in some pit stops for food and drinks! You can also go to the driving range by U-Village and then tour the bars and food around the east slope of University District. 
Dining Out: University District is known for its hole-in-the-wall restaurants that are AMAZING!!! So, you should find them and skip around for a sampler pu pu from around the world in a way that is uniquely U-District. 
Meet for Drinks: Hmmmm… we're recognizing a pattern here! The thing is, U-District is like old Seattle. It has all these niche little spots that cater to specific wants. You really need to hop around to appreciate how fun this neighborhood is. You should plan your stops but also wander until you find something that intrigues you. 
Something Special: Rent boats and float the lake! Pack a little picnic and some bubbles. Make it a romantic day on the lake with that special someone. You can rent all sort of boating equipment from both the WAC and Agua Verde.
View this post on Instagram
Ballard should be spent at a beach. But main street also has tons of spots for you to experience. The day to night transition is almost seamless in Ballard, and it seems like a part of the city that truly never sleeps. 
Active Date: Take a trip to Portal, the newish virtual reality bar. If you've never done this you're in for a wild ride and more of a workout than you probably think you're signing up for. There are lots of games to play together or let your competitive side out and play against each other. Maybe let the winner buy drinks at one of the local spots. 
Dining Out: The whole team has separate favorites when it comes to dining in Ballard which I think is evidence that Ballard has something for everyone. Whether it's seafood and steak at The Walrus and the Carpenter or stone fired pizza at Stoneburner, you're sure to find something great. What's better? Try hitting a few places in one night. There are fabulous dessert spots like Full Tilt as well. 
Meet for Drinks: Honestly, most Ballard restaurants can double for a great drink spot but if you want something different, you have to go to Percy's & Co. Make sure you go earlier in the evening so you have time to grab a table and really get to know the person on the other side. They serve great craft cocktails and if you like gin, you're guaranteed to find a new favorite drink. Another great option is to take a brewery tour. Ballard is home to 11 breweries in just 5 square miles. If you haven't made it to all of them, you need to add it to your to-do list. 
Something Special: Hop on a bike with your packed picnic and head to Golden Gardens or the Ballard Locks. We like to take ice cream and champagne for a dessert while watching the sunset. Time it right and make sure you go early because this is a popular area especially when its hot out.
View this post on Instagram
4.) Downtown: ❤❤❤❤
This is pretty easy really. While surprisingly downtown does not have the most dense population, it does have a lot to do and a high percentage of singles. Best think of downtown as your fancy dating neighborhood! Go to a symphony, art museum, paramount or the ACT Theater. Perhaps stroll through Pike Place Market to pick up fresh ingredients and make dinner at home.  
Active Date: Stroll along the waterfront and catch a ride on the Seattle Great Wheel. The view is truly one to remember! Be aware that if the line is busy, you may end up sharing a gondola with other people in addition to your date. If you want to keep the exploring going, download the Lets Roam App and take a personal tour of the city. 
Dining Out: Take your exploring to the next level by dining at The Pink Door in Post Alley. This restaurant is always booked so you'll need to make reservations and then plan on getting slightly lost trying to find it. Of course you can ask a local for help but that ruins the joy of finding the Pink Door. Make sure you ask when their shows are happening so you can be grab a seat on time and up close and personal. 
Meet for Drinks: The Nest is what everyone has been buzzing about. It truly does have gorgeous views and is a great spot to if you're feeling classy. Or if you're in for something a little less swanky, try Bernards. It's a total dive but very—how shall we say it?—interesting! They have a super cheap happy hour and $2 well drinks that will take you far! 
Something Special: Warm up at the Polar Bar inside the Arctic Club. Treat yourself and your date to upscale drinks while you take in the historic elegance surrounding you. After bites and drinks, head on over to Benaroya Hall, home of the Seattle Symphony. If you aren't into classical music, don't worry because Benaroya Hall host events and concerts of a wide range of genres.
View this post on Instagram
5.) First Hill: ❤ ❤ ❤  
This Capitol Hill adjacent neighborhood as enough to satisfy all on its own. Plus you can pop downtown to catch a show then head back up the hill. A great spot for those on the look out for love.
Active Date: Okay this is also a great spot to sip on your favorite German beer but Rhein Haus Seattle has indoor bocce ball! When the rainy weather is getting you down, hop on over and let your competitive side loose! Or if you're being a healthy eater and it's nice out, walk the track at Seattle U. This is a great spot to get lost in conversation and there's quite a few bars and restaurants in the area if you don't want the party to end.
Dining Out: Central Smoke Bar and Smokery (formerly called Seven Beef) is a great space for casual dining. They hand pick quality ingredients and you can taste the difference! Their lighting really transforms the space and we even recommend them for brunch if you want to switch things up.
Meet for Drinks: Primo is the best hidden little spot for drinks. It is oh-so-cute inside and the perfect place to set a romantic mood. Their hand-tossed pizzas are also pretty good if you ask us! The Fireside Room at Hotel Sorrento is another great spot and oftentimes they have live music as well. Kick back and take in the luxurious room while sipping on cocktails. 
Something Special: Hotel Sorrento again you may ask? What can we say, we have a favorite! But the Dunbar Room is the perfect European-style bistro. Make sure to call ahead for this one because they book up fast!
***
Finding love is important for everyone. So it is also important for you to remember where you are in your life and what you need for right now when shopping for your house. After all, most people only keep their houses 5 – 7 years. So where are you now, and where do you want to be over the next 5 – 7 years?
Happy Valentine's Day!!!!
CHAT WITH US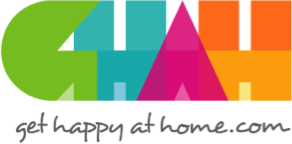 In everything that I do as your REALTOR®, I have one guiding principle in mind: To make certain that your home-buying or selling experience is a happy, successful, wonderful life experience! We build trust and security with our clients using knowledge and transparency.