Queen Anne
The History Of Iconic Queen Anne High School
Matt Miner,
April 27, 2018
Perched high on the hill overlooking the Sound, Queen Anne High School is truly awe-inspiring.
Queen Anne High School was one of the last creations of James Stephen during his nine years as Seattle's official school architect. Stephen was responsible for designing more than 50 Seattle school structures and many more schools throughout Washington state although I have a hard time believing any of the others are as breathtaking or in as beautiful of a setting as Queen Anne High School.
The Grizzly was eventually adopted as the school mascot. Named after a beloved hang-out spot for students across the street, The Grizzly Inn. To this day, Queen Anne High School boasts a strong Alumni Association. Even though they no longer have future students walking the great halls, they have held on and cherished their roots and history and continu to support the prosperity of the building that is still standing.
Due to low enrollment, the school was shut down in 1981 and eventually converted into 137 apartments in 1986. Then, in 2006 the building underwent it's latest change. Converting from apartments to condominium units. Since the building is on the National Register of Historic Places, my guess is that it makes more sense to have residents that take a true interest in the health of the building. And with a building as beautiful as Queen Anne High School, who wouldn't want to own a little piece of history.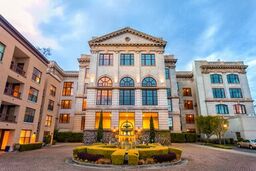 Stepping into the building today, you may not immediately know it was once a school. The grand hallways are a nod to the era and are instantly humbling yet inspiring at the same time. I can only imagine what it would have been like to attend a school with this sort of beauty and grace. The building was intentionally designed to inspire education by 'creating a grand and imposing environment' that still inspires to this day.
Many of the condominium units are updated but still hold the charm and character of the old building. Some of the homes still have old chalk boards on the walls. Many of the wood floors were pulled from the old gymnasium and repurposed as hardwood floors in the units. Luckily you can't smell the sweat of teenage boys anymore, but you can see the character of the old wood which is something that can not be recreated no matter how hard you try. I also love the ode to what once was. Repurposing something connects you to the history of a place and that is what truly creates a magical feeling in Queen Anne High School.
Click here to see our latest Queen Anne High School listing
By Get Happy At Home
CHAT WITH US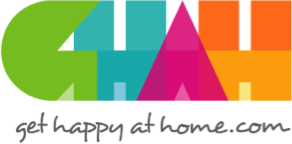 In everything that I do as your REALTOR®, I have one guiding principle in mind: To make certain that your home-buying or selling experience is a happy, successful, wonderful life experience! We build trust and security with our clients using knowledge and transparency.