Capitol Hill
The Princeton Co-operative in Capitol Hill: The Smartest & Friendliest Condo Building
Matt Miner,
October 22, 2020
When you live in a co-op, you're not only gaining new neighbors, but you're also essentially becoming business partners with your neighbors as well. A co-op is best suited for those who are interested in being active in their community, and in this post we're highlighting the Princeton Co-operative, a 1907-built building in the heart of Capitol Hill. 
Annual Community Events
Before COVID times, all residents of the Princeton Co-operative's 24 units were invited to attend get-togethers. During December, members enjoy a holiday potluck (ugly Christmas sweaters encouraged!) in the building's Airbnb (more on that in a moment!). In the summer, residents gather next door at Seven Hills Park for a barbecue potluck. Then a couple times a year, members gather to do building maintenance together, then end the work party with a pizza and beer hangout. These annual happenings are a great time to connect with members who you may not have seen in awhile for one reason or another. 
Maintaining a Healthy Budget
Co-ops are member-owned businesses, so part of being a resident is also being a business owner. (Your unit = your share in the business.) HOA dues can help to keep a healthy bank account, but sometimes there are other expenses that come up (like building repairs). For this reason, it's in everyone's interest to have a healthy amount of cash in reserves. 
The Princeton Co-operative has a unique situation to help keep their bank account in a healthy place. The building owns one of the units collectively (there are a total of 25 units). The unit used to be rented out at a discount to caretakers, but in 2015 the building's caretakers moved out and the board realized they had a decision to make. They could find new caretakers and continue offering discounted rent for maintenance, they could sell the unit, or they could rent out the unit (as a long term or short term rental).
The building decided to renovate, furnish, and decorate the 1-bedroom, 1-bath together and list it on Airbnb as a short-term rental. The Princeton Co-operative's excellent Capitol Hill location made it especially attractive for out-of-towners looking for a convenient neighborhood to stay in. Over time the Airbnb unit has helped the co-op build up reserves. 
Ongoing Building Maintenance 
Every year, the Princeton Co-operative has a Board of Directors that are in charge of overseeing things like finances, the maintenance of the physical, member responsibilities, special projects, etc. The board rotates each year, and members are required to serve on the board every few years. Responsibilities vary, and there are lots of different ways to participate! 
There are the more organized projects that members work together to achieve, and then there is also the benefit of knowing your neighbors and lending a hand whenever someone is in need. Residents frequently help each other out, and it's a great feeling to know you can reach out when you're in need and vise versa.
---
Our latest listing is a cute 1-bedroom, 1-bath unit in the Princeton Cooperative in the heart of Capitol Hill. Located right on 15th Ave, this co-op is right next door to Seven Hills Park and just blocks to grocery stores, restaurants, bus lines & more.
Click here to see all photos + info! 
CHAT WITH US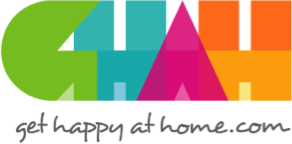 In everything that I do as your REALTOR®, I have one guiding principle in mind: To make certain that your home-buying or selling experience is a happy, successful, wonderful life experience! We build trust and security with our clients using knowledge and transparency.