Capitol Hill
The Skinner Mansion: A Capitol Hill Treasure (& A Little Something You Might Not Know) 
Matt Miner,
July 27, 2019
Located just a block from Volunteer Park and situated on an entire half acre along what was once known as "Millionaire's Row," the Skinner Mansion is one of Capitol Hill's exquisite treasures from a bygone era. 
In the early 1900s, Reverend Edward Lincoln Smith of Pilgrim Congregational Church (now known as All Pilgrims Church on Broadway in Capitol Hill) hired Architect W. W. Sabin to design the 10,416-square-foot masterpiece, and the home was constructed from 1903-1905. In 1914 the home was purchased by David E. Skinner, which is where the home's current name is derived from, and he owned it until the 1950s. 
Over the decades, the mansion has been renovated to offer all of today's modern conveniences, and great care has been taken to restore original details. The gardens show off impeccable landscaping, and visiting the home is like stepping back into a completely different era. 
While many people might know about the Skinner Mansion, there's another story that's been largely lost over the years. After purchasing the mansion, David E. Skinner had two "cottages" (aka really gorgeous "mini mansions") built right across from the main home. The cottages were built for his unmarried daughters to live in, and no expense was spared in creating homes that were just as sumptuous as the mansion itself. 
One of the cottages was renovated into apartments in the 1990s, but one of the cottages still showcases its original historic details. Those who lived in the home over the years put great care into making thoughtful updates here and there while preserving the original character of the home. Everything is intact, and nothing has been covered up, which means you can still see the intricate tilework, the copper cover light switches, the eye-catching millwork, and the finely crafted inlay wood floors. It's truly a work of art inside and out, and such a rarity in our rapidly changing city. 
Not only is this property a Seattle treasure with its own unique history, but it also offers the opportunity to live in a generously sized layout in a prime neighborhood, all for under $1 million. Click here to see all photos + details… this historic gem could be yours!
CHAT WITH US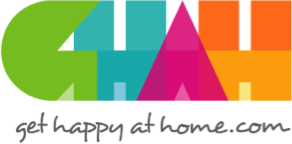 In everything that I do as your REALTOR®, I have one guiding principle in mind: To make certain that your home-buying or selling experience is a happy, successful, wonderful life experience! We build trust and security with our clients using knowledge and transparency.