Westlake
The Wonder of Westlake! Top 4 Perks of Calling This Seattle Neighborhood Home 
Matt Miner,
June 10, 2022
Quick access to all of the fun that Lake Union offers, easy-peasy commutes, a central location smack dab in the middle of the city… these are just a few of the reasons why people love living in Seattle's Westlake neighborhood! If you're considering a move and you're looking for the best Seattle neighborhood to suit your wants and needs, take a moment to check out 4 top perks of Westlake: 
---
1. Westlake is in a super central Seattle location (ideal for commuting!). 
Situated right in between Lake Union, South Lake Union, Downtown Seattle, Queen Anne, and Fremont, the Westlake neighborhood is an ideal location for many commuters. Westlake is a very narrow neighborhood, and Queen Anne runs alongside of it from north to south. For example, the Seattle Center (home to the Space Needle and much more!) is less than 1 mile away from the heart of Westlake in Lower Queen Anne. From here you can easily get to Belltown, too. 
South Lake Union is literally blocks away from the heart of Westlake, making Westlake an especially attractive place to live for those who need to commute into SLU. And while many people may not initially think of Fremont as being particularly close to Westlake, it's actually super convenient to this neighborhood thanks to the bridges! From the very heart of Westlake, Fremont is only 1.3 miles to the north (and way, way closer if you live on the northern part of Westlake!). 
While Westlake is surrounded by major employers, there are also several businesses/corporations right in the neighborhood, too, Meta (aka Facebook) being one of them. 
2. Car-free living is totally doable (and easy) in Westlake. 
If you live in Westlake and commute to one of the places we mentioned in #1, a car-free lifestyle is totally possible here.
Convenient buses run throughout the neighborhood. For example, the #62 bus line runs from Sand Point in north Seattle all the way through Westlake and into Downtown Seattle. The #40 bus line also runs through Westlake on Westlate Ave, and this line goes from Northgate all the way south to Downtown Seattle. Then there's the  #5, #16, #28, and the E Line Rapid Ride that all pick up on Aurora. The E Line Rapid Ride bus is especially awesome—Rapid Ride buses are great because they have fewer stops than a normal bus route, so you if your stop is on the Rapid Ride's route, definitely try to hop on the E Line! 
The South Lake Union Streetcar is another smart public transit option; you can hop on just a few blocks from the heart of Westlake. The streetcar runs through all of South Lake Union, and goes as far as Downtown. 
Biking is totally an option in the neighborhood, too. In Westlake you can connect to the Cheshiahud Lake Union Loop. You'll of course only need to do a segment of it to commute to wherever you're going, but the 6.4-mile loop runs around the entirety of Lake Union, making for a scenic workout option, too! 
3. Easy access to Lake Union attractions. 
After reading #2, you already know about the beautiful Cheshiahud Lake Union Loop that wraps around Lake Union. And there is SO much more to do and see on or around the lake! In Westlake, there are several places to dock your boat. If you have a boat that you want easy access to so you can get out on the water as often as possible, we would seriously consider making Westlake your home base. 
Waterfront attractions in South Lake Union are also practically in your backyard here; Goose Beach, Lake Union Park Bridge, Lake Union Park, and South Lake Union Spraypark are all popular hangouts especially during the summer. The Museum of History & Industry (MOHAI) and The Center for Wooden Boats are also right there; check out new exhibits and attend unique events just blocks from home.
The Westlake side of Lake Union is also home to Kenmore Air; hop on a seaplane to the San Juans whenever you need a quick vacay! We also have some fun other ideas for how to enjoy Lake Union in our blog post "3 Wildly Memorable Things To Do on Lake Union in Seattle This Summer." 
4. Restaurant options are aplenty! 
View this post on Instagram
This hasn't always been the case, but especially in recent years, Westlake has seen many, many more dining options come into the neighborhood. MotherIndia Cuisine, Gyro & More, Koibito Sushi and Teriyaki, China Harbor, Caffe Umbria, Herkimer Coffee, Stone Korean, tanoor Seattle, Tacos Chukis, and more are all in Westlake, and even more options open up as the neighborhood seamlessly transitions into South Lake Union.
View this post on Instagram
Whether you just want to grab a great cup of coffee in the morning, pick up something easy and delicious for lunch, or enjoy a nice dinner out, you can do it all without leaving the neighborhood. 
---
Our latest Happy Home listing is in Seattle's Westlake Neighborhood, and it shows off fantastic views of Lake Union! Click here for all of the details. 
CHAT WITH US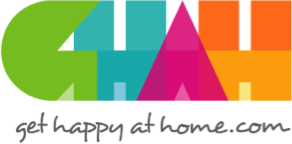 In everything that I do as your REALTOR®, I have one guiding principle in mind: To make certain that your home-buying or selling experience is a happy, successful, wonderful life experience! We build trust and security with our clients using knowledge and transparency.