Fremont
Trolloween, Anyone? 6 Annual Events & Happenin's in Fremont
Matt Miner,
June 20, 2019
One of the BEST things about living in Fremont is that it's easy to enjoy some of the best events in the city without having to go far! There's something happening all year long, from Trolloween and Oktoberfest in the fall to May Day celebrations and the Solstice Parade once the weather warms up. Here's a quick look at some of the biggest events that happen in Fremont each year! (A couple of these events have already passed for 2019, but if they sound interesting then be sure to be on the lookout for them next year!)
View this post on Instagram
April 19-20, 2019
This event has already passed for 2019, but beer aficionados, scotch lovers, and whiskey enthusiasts need to keep this event on their radar for next year. This year, attendees could sample 50+ crafts beers and flights that featured 6 whiskies and 6 scotches.
View this post on Instagram
May 1, 2019
This celebration is all about marking the beginning of spring, and in addition to the tradition of dancing around the Maypole, people enjoy picnics, games, and a potluck! 
View this post on Instagram
June, 22-23, 2019
The Fremont Fair features ~400 vendors with a mix of crafts, arts, food, music, and fun performances. Browse the fair and catch the Solstice Parade—it's a spectacle of dazzling floats, giant puppets, and painted people!
July 13, 2019
Attendees get to sample crafts spirits from 40+ Washington distilleries, learn more about each spirit, purchase bottles on-site, and enjoy food from local restaurants. This flagship tasting event is the largest of its kind in the nation!
View this post on Instagram
September 20, 21, 22, 2019
Sometimes it seems like the whole city comes out for this annual event to commemorate the arrival of autumn… and awesome beer! There's 100+ beers to enjoy and lots of different ticket options. And of course it's Seattle, so there's a special BEER + YOGA event thrown in there as well.
View this post on Instagram
October 31, 2019
Happy birthday to the Fremont Troll! Every year people gather on Halloween to celebrate the Troll's birthday with a performance, music, and dancing. And thanks to the bridge, the party happens rain or shine.
---
We have a new condo listing in Fremont, and it's rare one! With 3 bedrooms and 1.75 baths, this 1,365 sq. ft. condo lives like a house with all of the benefits of a condo. Click here to see all details! 
CHAT WITH US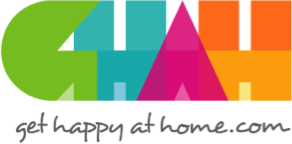 In everything that I do as your REALTOR®, I have one guiding principle in mind: To make certain that your home-buying or selling experience is a happy, successful, wonderful life experience! We build trust and security with our clients using knowledge and transparency.