This time of year, my Instagram, TikTok, and Facebook feeds light up with folks sharing Chief Economist for Windermere Real Estate Matthew Gardner's predictions about the housing market for the following year. So one of my teammates, Ryan, decided to pull up Matthew Gardner's 2021 prediction for 2022 and compare that to my prediction (also written in 2021 for 2022). 
Before we BLOW you away with our accuracy (!!!), it is essential to understand that Matthew Gardner works for Windermere. His predictions, in my view, are meant to make agents working for Windermere feel good and tell their clients that the market will be excellent no matter what. My teammates with Get Happy at Home are real estate brokers with Coldwell Banker Bain, but we work for our clients. Whether the news is good or bad, our clients will hear it straight.  
In 2021, Matthew Gardner predicted that home prices would continue to increase along with demand while housing inventory shrank in 2022. Our team's prediction was the opposite; we predicted that the first half of 2022 would be crazy with folks rushing to buy ahead of rates increasing, which is precisely what happened! Ever-increasing interest rates and inevitable stagnation in the market as affordability pressures mounted would be the defining feature of the Seattle housing market for 2022. Read our blog post "What Does the Future Hold For Seattle's Real Estate Market?" to learn my thoughts on when the market might start to recover and what to look for as the signal of an upcoming shift in Seattle's real estate market. 
In our blog "How Will I Know When It's A Good Time to Buy a Home in Seattle Again?", I outlined a best-case scenario. This best-case scenario includes inflation numbers dropping this year (which could see a 2023 turnaround), with home prices bottoming out around April 2023. Our best-case scenario for a 2023 recovery is possible if the inflation numbers continue to drop over the next few months. And we just had some excellent news: October inflation is down to 5.2%, which is a 3% decline. With that news, interest rates fell by nearly 1%. Our 2023 prediction (coming soon!) will reflect that information. 
Finding advice or information that is not propaganda is increasingly complex these days. As a great equalizer, the internet has let us down and is frequently dominated by those who can afford to write the most articles online and advertise on social media. Usually, that is the same folks that own media or large companies. 
And, of course, we have another market update for 2023 coming soon. Stay tuned!!! If you have any questions about the market in the meantime, we're always happy to chat. 
CHAT WITH US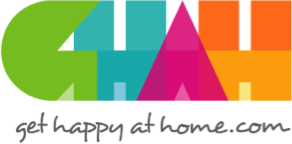 In everything that I do as your REALTOR®, I have one guiding principle in mind: To make certain that your home-buying or selling experience is a happy, successful, wonderful life experience! We build trust and security with our clients using knowledge and transparency.