Fremont
Why I Love Fremont: The Best Food & Mature Nightlife
Matt Miner,
February 10, 2016
Surrounded by water, Fremont still retains the cute little fishing village appearance. Don't be fooled though. This is a sophisticated hot spot for Seattleites. What it lacks in size is made up for in quality!
Fremont, in my view, is one of the best hoods to live in for those late 20s to early 40s urbanites. It's like they designed Fremont for the older millennial or young GenXr. There are tons of gyms, fab restaurants, and a more mature bar scene. No "tweens" puking on the sidewalks here like other areas I could name (Pike/Pine corridor in Capitol Hill or The Ave in U-District, for example…). Very few homeless people too—not sure why.
There are many modern townhouses to choose from as well as condos, and few single family homes dot the area. Some people find homes in Fremont a bit pinched together, but if you don't mind knowing your neighbors, you'll love it. A funky little neighborhood with tons of personality. Really a lovely place.
Also, Fremont's restaurant scene is fierce. Very few bad spots I've found. Savvy business owners set up shop in Fremont and they don't mess around. Pull up your Yelp app looking for grub, and you'll be treated to 20 eateries with hundreds of reviews and 4 stars or more. The Whale Wins offers a largely vegetarian menu (I recommend the chrysanthemum salad—it was so fresh, simple and flavorful!), and Manolin has excellent cocktails and dinner items (including the most amazing, thinly sliced plantain chips I've ever had!). I also highly recommend Revel, The Barrel Thief, and 9 Million Unmarked Bills!
Here's a few pics from a fun food-filled day in Fremont:
Want to chat? Contact Matt here!
CHAT WITH US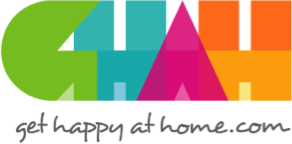 In everything that I do as your REALTOR®, I have one guiding principle in mind: To make certain that your home-buying or selling experience is a happy, successful, wonderful life experience! We build trust and security with our clients using knowledge and transparency.