Bellevue
3 Top Reasons Why People LOVE Shopping in Bellevue More Than Seattle
Matt Miner,
October 8, 2020
Bellevue is a destination city for shoppers all around the region—people will drive from cities near and far to spend the day in Bellevue stimulating the economy! 
Many people (especially Seattleites of course) will head to Downtown Seattle for holiday shopping, for example, and we get the sense that people do this because they feel like that's the best shopping around. But there are a few big reasons why shopping in Bellevue is actually preferred over Seattle options: 
#1: Parking convenience. 
In Bellevue, there are huge shopping centers where you park your car with ease and enjoy better accessibility. In Downtown Seattle, it can be tricky navigating all of the parking garages. It's often not clear where they are even with the help of Google maps, and it will cost you a pretty penny to park for an entire day. Then you have to actually find your car at the end of the day, which is probably going to be nowhere near where you ended up meandering to as you shopped. 
Bellevue has accounted for the parking issue a lot better than Seattle. Bellevue is a more car-centric city in general, meaning they had to account for parking more so than Downtown Seattle. In Bellevue can park your car in the parking garage or parking lot that's actually connected to the place you're shopping at (we all know how much it sucks to carry shopping bags across down!). 
View this post on Instagram
#2. Bellevue offers a more curated shopping experience. 
For example, if you're looking for that classic mall experience with big name department stores and lots of smaller shops in between, head to Bellevue Square. Here you'll find mainstays like Macy's and Nordstrom, and a dizzying amount of other stores including Gap, LUSH, Free People, Michael Kors, Crate & Barrel, J.Crew, LOFT, lululemon, Madewell, and dozens more. It's all in the same complex, making it easy for you to stop by multiple places during one trip and please everyone in your group! 
View this post on Instagram
Another shopping experience awaits at The Shops at The Bravern, an upscale shopping center. Here you'll find high-end brands like Gucci, Louis Vuitton, and Prada, and dining as well. 
View this post on Instagram
In another part of town, you'll find all of the car dealerships grouped together. Mercedes-Benz, Porsche, Cadillac, Chevrolet, Volvo, Ford, Lexus, and more are all grouped together for your convenience as well. 
And another great example of a curated shopping experience awaits at the Design Market plaza, a shopping center based around home goods. Park in the middle of all of the stores and shop for furniture at Kasala, Ethan Allen, Summer House, and Relax the Back, and stop by Albert Lee Appliance, North Coast Lighting, California Closets, and Queen Anne Upholstery & Refinishing for your other home needs! 
View this post on Instagram
#3. Beautiful atmosphere to spend time in. 
Since we don't really have town squares like we used to, shopping centers serve that purpose in many ways. We really love how these places (especially Bellevue Square) serve as family-friendly places where you can shop for everyone, fuel up with delicious food along the way, and sit and relax while you shop 'til you drop! (Oh, and you don't have to worry about it raining on you in places like this, either—another reason why we prefer to do our holiday shopping here vs. in Downtown Seattle.)
View this post on Instagram
And with the holidays coming up, we want to mention how beautifully they decorate for the holidays. It's actually kind of worth stopping by just to take in the holiday atmosphere! 
View this post on Instagram
Our latest Bellevue home listing is less than 10 minutes to Downtown Bellevue and is absolutely surrounded by convenience! Click here to see this Buchan-built beauty. 
CHAT WITH US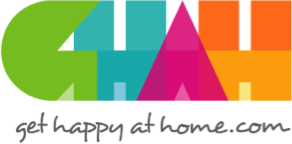 In everything that I do as your REALTOR®, I have one guiding principle in mind: To make certain that your home-buying or selling experience is a happy, successful, wonderful life experience! We build trust and security with our clients using knowledge and transparency.