Mount Baker
5 Major Benefits of Having an Airbnb in Your Primary Residence
Having a home that includes a guest suite offers a few big benefits: 
1. You have a private space for friends and family to use when they come to visit 
2. You can use it as a long-term rental
3. You can rent out the space as a short-term rental on services like Airbnb and VRBO
All of these options offer great flexibility in your lifestyle and bank account. In our latest townhome listing in Seattle's Mount Baker neighborhood, the first floor is the *perfect* guest suite/rental situation—it includes a a living space complete with its very own kitchen, its own bath, and its own separate bedroom. This guest suite even has it's own private entrance, and has access to the rest of the home as well. If you're looking for your own ideal guest suite/rental potential, we recommend that you search for a similar situation! 
If you're going to have an Airbnb, we *really* recommend that you have one within your own home. It's sooooo much easier to manage and more cost effective! Here are a few major reasons why:
1. Hiring a company to manage your Airbnb cuts into your profits big time, and having your Airbnb within your home makes it so much easier to manage yourself. 
2. If you're going to be cleaning the Airbnb yourself, this is also obviously much easier when it's in your own home. Or if you do decide to hire someone to come clean it, it's easier to do quality checks before guests arrive (and you can have the rest of your home cleaned at the same time, too!). 
3. When your guests have a question or need something, you'll be right there. If your guests can't figure out how to get into your home when they arrive, if they can't figure out how to use something, if they have a question about anything, it's so much easier to troubleshoot and help out when you're right there and don't have to drive somewhere every time your guests need in-person help. 
4. You can keep an eye on things and make sure your guests don't bring extra people or throw parties that might be against your rules. Peace of mind is worth a lot!
5. Another great benefit is that you can easily block off dates so people can't book your Airbnb when you need the space for friends and family. You have all of the flexibility you need, and when you and your loved ones don't need to use the space, it can be making $$$ for you. 
Now, how much money can you actually make with an Airbnb in Seattle? 
Since our latest townhouse listing with great Airbnb potential is in the Mount Baker neighborhood of Seattle, this is where we started some of our Airbnb research. Our particular townhouse listing is especially appealing for visitors since it is only 0.3 miles from the Mount Baker Light Rail Staton. Out-of-town visitors usually appreciate having an easy transit option, and it doesn't get better than the Light Rail.
Currently, there are only a handful of Airbnbs in the Mount Baker area, and renting an entire home with its own kitchen will run you about $200-$500 per night (this obviously varies quite a bit based on how big the space is, how many bedrooms there are, and how new the home is). Since this guest suite is smaller than the townhomes that are being rented out and only has one bedroom, we estimate you could easily rent it out for $120-$150 per night, with higher rates during holidays and the summer. That's easily $4,500/month, which doesn't even include cleaning fees your guests would pay. 
Let's say you "only" end up making $100/night when all is said and done, and you have a 80% occupancy in a given year. This is still $29,200/year, which averages to $2,433/month. And that also doesn't include cleaning fees. 
---
Our latest Happy Home listing in Seattle's Mount Baker neighborhood offers perfect guest suite/Airbnb potential! Click here for all info + photos. 
CHAT WITH US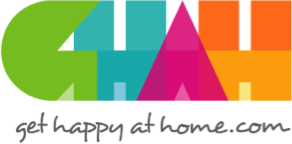 In everything that I do as your REALTOR®, I have one guiding principle in mind: To make certain that your home-buying or selling experience is a happy, successful, wonderful life experience! We build trust and security with our clients using knowledge and transparency.