Mount Baker
6 Reasons to Buy a Townhouse Instead of a Condo
We encounter soon-to-be homeowners having this debate ALL the time: Should I buy a townhouse, or a condo? 
If you're having a hard time deciding and you're in the process of weighing the pros and cons… here are 6 reasons why you should consider buying a townhouse instead of a condo:
1. Investments in townhomes are more versatile. 
One of the biggest downsides of buying a condo is that there are often pretty limiting restrictions as to if or how you can rent it out. It's rare to find a condo building in Seattle that allows short-term rentals (like Airbnb or VRBO), and there can be limitations on long-term rentals, too. If you're buying a home with possibility of moving out in the future and keeping it as a rental property, a townhome is the way to go. 
2. Townhomes typically won't have an HOA controlling what you can and can't do.
When you live in a condo building, you're completely subject to the HOA and its rules. Some condo buildings are mismanaged, and if your real estate agent doesn't help you look into the health of the building ahead of time, you might get stuck with a poorly run building (this can translate to hefty special assessments and lots of headaches in the future). 
In a condo you'll also likely need approval for home renovations (depending what you're doing), whereas in a townhome, the sky is the limit (well, not literally. There are usually rules about that ;] ). Condos might also have restrictions on pets, limiting where you'll be able to live if you have any furry friends.
3. In Seattle, townhomes are newer (and therefore constructed more reliably), and are far less likely to have special assessments (aka large surprise expenses). 
When you live in a condo, not only are you paying HOA dues, but you're also subject to any special assessments that come along. Let's say your building needs a new roof, and there's not enough in the HOA reserves to pay for it. If this is the case, then all condo residents will need to split the difference, which can run into the tens of thousands of dollars per resident. You're suddenly responsible for coming up with this extra money (in addition to the HOA dues you're already paying).
Since most townhomes in Seattle are newer, your maintenance on them will be far less, then say, an older house. And when you do finally need to make upgrades, you'll likely have much more time to anticipate them (and save up for them). Plus, since you're the owner, YOU get to decide how to make the upgrade and how much money to spend on it.
4. If the townhouse you're considering has great walkability, it's much more likely to be a sound investment and have great resale potential.
A lot of the time, people may end up choosing a condo over a townhome due to walkability; condos are more likely to be in super walkable neighborhoods. But of course, townhomes aren't out of the question here—you just have to find the right townhome. Buying a townhome in a convenient, walkable area can be a fantastic investment—you get all of the benefits of a house, PLUS the excellent location of a condo. Consider your own lifestyle, but also, resale is a big factor here—a townhome in a prime part of town is likely to appreciate faster and be much more appealing to future buyers. 
5. Your cash outlay is far lower on a townhome.
Appreciation numbers will look similar on a townhouse vs. condo (we ran the numbers), but keep in mind that if you're in a condo, you're also paying HOA dues. This is especially important to consider if you plan on renting out your property at any point in time—you can typically rent out your townhome for more money (plus tenants will pay utilities on top of rent), and it's much easier to make your mortgage back in rent vs. in a condo where there's rent plus HOA dues (where utilities may be hidden in the dues). 
6. A townhome is more likely to have private outdoor space. 
Having private outdoor space has become a necessity for many people as a result of COVID-19, and many people are moving for this reason a lot. With a townhome, you're much more likely to have some outdoor space all to yourself. This might include a small yard, a cute patio, a rooftop deck, or a balcony.
---
Our latest Happy Home listing is a townhouse in Seattle's Mount Baker neighborhood. Click here for all of the details! 
CHAT WITH US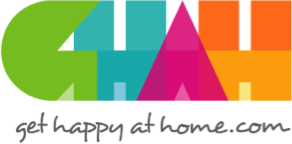 In everything that I do as your REALTOR®, I have one guiding principle in mind: To make certain that your home-buying or selling experience is a happy, successful, wonderful life experience! We build trust and security with our clients using knowledge and transparency.