Capitol Hill
Live on Millionaire's Row… For Under a Million!
Matt Miner,
July 27, 2019
An exciting opportunity has popped up in Capitol Hill, and we're thrilled to share this latest listing of ours for a few reasons: Not only is this "mini mansion" steeped in local history, but it offers unheard-of value for buyers.
There are a few blocks along 14th Ave E in Capitol Hill just south of Volunteer Park that historically have been known as Millionaire's Row. The community earned its name in the early 20th century as a group of "mansions" cropped up all in the same area, and the little neighborhood is also sometimes referred to as the "Mansions of Capitol Hill." One of these mansions is the Skinner Mansion, and two adjacent cottages were built for David E. Skinner's unmarried daughters. 
Today, one of these cottages (well, really "mini mansions" if we're being honest here!) is still in impeccable condition. Not only that, but it offers the opportunity to live in this highly desired neighborhood for under $1 million! In fact, 35.8% of homes in this micro-neighborhood are worth over $1.25 million, but almost every street in this neighborhood have homes worth anywhere from $3 million to $5 million+. And, the Skinner Mansion itself is currently listed for $4,195,000. 
Along with the price tag comes the square footage (as you'd expect), and most of these homes boast 3,000-10,000+ square foot layouts. This is typically too big for most to live in and maintain these days—most of us don't have a team of live-in housekeepers, gardeners, drivers, nannies, etc. like they did in the early 1900s! Our mini mansion is at a perfect ~2,000-square-feet, giving you more than enough space to spread out in, but not so much that you feel lost in the square footage. 
If you're curious to learn more about our Skinner cottage, click here to see all photos + info! 
CHAT WITH US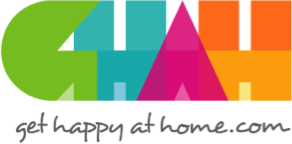 In everything that I do as your REALTOR®, I have one guiding principle in mind: To make certain that your home-buying or selling experience is a happy, successful, wonderful life experience! We build trust and security with our clients using knowledge and transparency.