Bellevue
Locally Owned, Laidback, & Low-key Restaurants in Bellevue 
Matt Miner,
October 8, 2020
If you haven't spent much time in Bellevue, we're willing to bet that your main impression of the city is based on shopping at some of their impressive one-stop shopping centers. This also means that you may have only seen and experienced Bellevue's many larger restaurant chains, and you might even feel like Bellevue kind of lacks a personal touch. (We hear this sometimes from our clients, at least!) 
In addition to the many restaurant chains (many of which are *excellent*, don't get us wrong here!), there are tons of locally owned restaurants that have a more down to earth, laidback and lowkey feel. You know, that "mom and pop" restaurant feel that many of us feel nostalgic for. We've highlighted a few of these great, locally owned Bellevue restaurants that are ALSO highly rated on Yelp! 
Here's a few local favorites: 
View this post on Instagram
Tucked away in Old Bellevue and right on Main Street, Gilbert's on Main prides themselves on being "Bellevue's Best Kept Secret" and they've been around for 25+ years. Their website shares that "Gilbert's on Main has grown into an iconic and beloved local breakfast & lunch gourmet deli in Old Bellevue," added that it's "A classic place to meet" and "its high-stacked Reuben sandwich is reminiscent of, the most famous Delis of New York." 
They really take their craft seriously, and you can read more about their approach to their business here. You can order a huge variety of deli sandwiches, homemade soups, bagel sandwiches, salads, and they also have a HUGE breakfast menu. People love flocking here especially to try Gilbert's #9 Reuben and their Matzo Ball Soup. Click here to check out their expansive menu. 
View this post on Instagram
Another favorite Bellevue spot for Americana cuisine is Sugee's Box Lunch Co., which has been around since 1982. They specialize in box lunches (order sandwiches, burgers, wraps, and salads conveniently packaged up to go), but they also serve hearty breakfasts, Sugee's cookies (if you know, you know), and sides to choose from. 
View this post on Instagram
In the mood for food from south of the border? There is no shortage of taco trucks in Bellevue! The Taqueria Guadalajara taco truck is parked at 2421 148th Ave NE Bellevue, WA 98007, and this highly rated taco truck is especially known for their Guadalajara Torta, ALL of their tacos, and their horchata. 
View this post on Instagram
Los Chilangos is another highly rated business with 2 taco trucks parked in Bellevue, and you'll also find them at farmers markets in the area. This favorite local Bellevue brings a long history of traditional Mexican cooks to their cuisine, and you can read more about their rich family history here. Los Chilangos also has a variety of catering options. 
View this post on Instagram
If you're in search of even more flavor-packed cuisine, head to Fern Thai on Main. Located in the heart of Old Bellevue, this Bellevue Thai restaurant is one of those places that people rave about and become major fans of. The decor is trendy and welcoming, and the food is consistently highly rated, and popular dishes here include Pad Thai, Roast Duck Curry, Green Curry, Crispy Garlic Chicken, Spring rolls, Pad Kee Mao, and the Pineapple Fried Rice. 
View this post on Instagram
Speaking of trendy decor + rave-worthy cuisine, Rolls and Rolls Plus Sushi offers an intimate, cozy atmosphere and an extensive menu of mouthwatering sushi rolls and nigiri sushi. A few of their most popular menu items include the Red Dragon Roll, Spicy Tuna Roll, Geisha Special Rolls, the Super Dragon, and the Dynamite Roll. 
View this post on Instagram
If you love Mediterranean Kitchen, Bellevue is your city. There is LOTS of Greek, Middle Eastern, and Mediterranean food to choose from. One of the most popular spots is Mediterranean Kitchen (there is a location in Bellevue and in Kirkland). This laidback restaurant's most popular dishes include the Chicken Shawarma, Shish Tawook, and Lamb Shawarma, but their menu is extensive and you can't go wrong—there's a reason why they've received so many awards over the years! 
---
This is certainly by no means a complete list of Bellevue eateries—there are literally dozens more "mom and pop" restaurants in Bellevue, and just as many chains with impressive cuisine as well. Curious to learn more about living in Bellevue? 
CHAT WITH US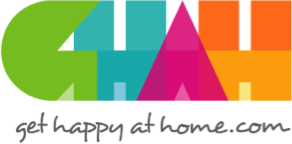 In everything that I do as your REALTOR®, I have one guiding principle in mind: To make certain that your home-buying or selling experience is a happy, successful, wonderful life experience! We build trust and security with our clients using knowledge and transparency.