Leo and I were rolling, rolling, rolling, rolling, rolling on the light rail!
Last week, my little dog and I went for a walk through our neighborhood in North Beacon Hill. While on our walk, my car's dealership called to say we could come and pick up the car. I thought it about waiting for Brian to get home and then we could head over to U-District to get the car. Then I thought, heck I'm already on a walk with Leo. I should check out the light rail. Bring our little Lou with me. Soon we were at the light rail station and so we set off on our little adventure.
To me, having lived in Seattle for nearly 15 years now, the idea of not having to use my car is very foreign. Considering I've been a real estate agent for 10 of those years, it's no wonder. Can I just tell you what a magical experience it is to hop on the light rail, sit in our seat and be "transported" to the other side of the city in under 23 minutes…. This was at 5pm, I should mention. It can take up to 35 minutes by car at this time… which means you still have to park and sit in traffic all upset about the guy trying to cut everyone off. Face it, our traffic is TERRIBLE. My stress levels rise just thinking about it.
This light rail expansion is changing everything. It's one thing to take the Link from NBH to Westlake. It's arguably faster than driving during traffic, but on weekends or off peak hours, it's not at all quicker. But taking the light rail from NBH to U-District I think is certainly quicker by rail (BY A LOT) during traffic. I left the Link Light Rail doors in astonishment that I was all the way in U-District after a 23-minute ride at 5pm. Blood pressure was just right, and I had a relaxed journey with my little dog.
Now Seattle is voting on the expansion of the Link Light Rail. The timing couldn't be better to get this thing passed, and I hope it does pass. This is a game changer, and perhaps seeing is believing. WE MUST EXPAND THE SYSTEM. I might, in the future, only sell homes that are walkable from the light rail, so I can get rid of my car!!! The future is coming. Resistance is futile! 
Want to chat? Contact me here!
CHAT WITH US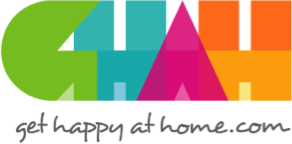 In everything that I do as your REALTOR®, I have one guiding principle in mind: To make certain that your home-buying or selling experience is a happy, successful, wonderful life experience! We build trust and security with our clients using knowledge and transparency.