Central District
Matt's Recommendations on Where to Eat, Drink, Work, & Play in Seattle's Central District
Matt Miner,
February 15, 2017
Located just east of First Hill, west of Madrona/Leschi/Mt.Baker, south of Capitol Hill, and north of Rainier Valley, Seattle's Central District neighborhood is, I believe, Seattle's last untapped neighborhood that's on the verge of greatness.
Seriously—keep your eye on this neighborhood! (If you buy a home in the Central District now, you might just realize a hefty dose of appreciation by the time you sell.) People who work in Downtown Seattle, First Hill, and Capitol Hill love living here because it's quick and relatively pain free to commute to this neighborhood.
Those who have lived in the Central District for awhile can tell you that it's changed a great deal over the years… and that change is only set to continue. If you're thinking about checking out the neighborhood (or if you already live there are need some recommendations!) here are a few of my favorite Central District spots:
---
EAT
Photo courtesy of the L'oursin Facebook page
L'oursin: Exquisite French Food, Wine, & Cocktails 
Location: 1315 E Jefferson St. (at 14th Ave), Seattle, WA 98122
Hours: Tuesday – Thursday, 5-10pm, Friday-Saturday 5-11pm, Reservations & Walk-ins Welcome
L'oursin is one of the many incredible food options in the Central District. They're known for their sustainable seafood options, natural wines, and unique aperitifs! Take a look at their dinner, drinks, dessert, and coffee menus here. (Also, see more photos of their gorgeous space on the Eater Seattle website!)
---
Photo courtesy of Fats Chicken & Waffles Facebook page
Fats Chicken & Waffles: Southern-Style & New Orleans-Influenced
Location: 2726 E Cherry St. Seattle, Washington
Hours: Tue – Fri: 11am-9pm Sat + Sun: 9am-3pm, 5-9pm
Serving up a delicious, highly praised menu, Fats Chicken & Waffles is a must-visit if you're in the mood for some serious comfort foot. In addition to chicken and waffles, their menu includes classics like shrimp and grits, fried okra, red beans and ride, fried catfish, and more. Check out their menu here!
---
DRINK
Photo courtesy of The Neighbor Lady Facebook page
The Neighbor Lady: Amazing Happy Hour
Location: 2308 E Union St, Seattle, WA 98122
Hours: 12pm-1:30am 
With a classic bar atmosphere, the Neighbor Lady is the ultimate neighborhood hangout. With trivia nights, great happy hours, delicious American-style food, and a big selection at the bar, this hotspot is a must-visit when you're in the neighborhood.
---
Photo courtesy of the Standard Brewing Facebook page
Standard Brewing: Kids & Dogs Allowed!
Location : 2504 S Jackson St. Seattle, WA 98144
Hours: Sunday – Friday 4-8pm, Saturday 2-8pm
Stop by for a pint or taster, or fill your growler or keg! Standard Brewing also has a great outside seating area (perfect for the summertime) and kids and dogs are also conveniently allowed in the space. Check out their current tap list here.
---
WORK
Photo courtesy of the Tougo Coffee Co. Facebook Page
Tougo Coffee Co.: Coffee From Around the World
Location: 1410 18th Ave Seattle, WA 98122
Hours: 6am-6pm
Boasting an excellent selection of coffee, breakfast and lunch items, Tougo Coffee is the perfect spot to camp out at for the day if you have some work to do. Their laid-back, light-filled space is ideal for zeroing in on your computer or meeting up with a friend for coffee.
---
Photo courtesy of the Union Coffee Facebook page
Union Coffee: "Instagram-able" Atmosphere
Location: 2407 E Union St Ste B Seattle, WA 98122
Hours: 7am-6pm
Showing off a beautiful space with plenty of light and great music, Union Coffee is the perfect spot to stop by for some caffeination or to stay awhile while you read or get some work done on your computer.
---
PLAY
Photo courtesy of Salsa N' Seattle Facebook page
Salsa N' Seattle: Take a Class! 
Location: 2000 S. Jackson St
Hours depends on class
Try something new! Salsa N' Seattle Dance Studio is the perfect place to give the whole "dancing thing" a try. If you're a beginner (as in… have no idea what you're doing!) or a seasoned dancer looking to practice and have fun, Salsa N' Seattle has a wide variety of classes and workshops to participate in. Click here to see their offerings! 
---
Photo courtesy of Central Cinema's Facebook page
Central Cinema 
Location : 1411 21 Avenue Seattle WA 98122. 
Hours M-T-W-T-F 5:30pm til 11:00pm and S-S 2:30pm til 11:00pm.
At Central Cinema, you can enjoy dinner, drinks AND a movie all in one place! This all-ages cinema offers a wide variety of screenings and events, so we recommend checking in on their schedule periodically. Also, enjoy Central Cinema's Happy Hour on weekdays 5:30-6:30; see all of their Happy Hour offerings here!
CHAT WITH US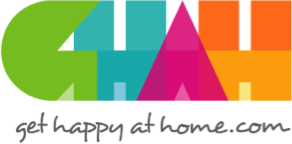 In everything that I do as your REALTOR®, I have one guiding principle in mind: To make certain that your home-buying or selling experience is a happy, successful, wonderful life experience! We build trust and security with our clients using knowledge and transparency.