In everything that I do as your REALTOR®, I have one guiding principle in mind: To make certain that your home-buying experience is a happy, successful, wonderful life experience!
Finding and buying a home is a huge life event; to me, it's similar to graduating from college, getting married, or expecting your first baby. Buying a home is the start of a new chapter, and it deserves a great deal of care and attention to make sure your experience is nothing short of amazing!
I'm lucky that I'm in a profession where I get to help people with an important, momentous chapter in their lives. Officially becoming a REALTOR® in 2006 was the best decision I ever made!
But before that, in 2005, is when my real estate journey began. When I first set out in search of my first home, I had grand visions of how wonderful and exciting it was going to be to become a homeowner. Unfortunately, my real estate agent wasn't so great. My agent was there in the beginning of the home search process, but he soon became less and less available to guide me through the tricky homebuying process. It became clear that he just wanted a check, and in turn, I had a less-than-stellar experience. It's too bad, because buying (or selling!) a home is a BIG deal—it's a huge moment in your life! And, like most of those significant events in life—whether you're expecting a baby or getting married—you want it to be amazing.
I remember wrapping up the purchase thinking that I could do a much better job. At the time, I was working for a large company doing B2B sales, and it started to turn into a negative situation: The company was giving me things to do that I knew were not in the best interest of the client, and I just wasn't comfortable working there anymore. I had some money saved, so I quit my old job, and in 2006 I officially became a REALTOR®!
To this day, my first experience in real estate guides me as a real estate agent.
I'm determined to do what I can to make sure you have the opportunity to make buying or selling your home a HAPPY experience! My interests always align with my clients', and I really don't want to be "that" obnoxious, "only-in-it-for-the-money" salesperson. My job is to be an advocate for you and your Happy Home dreams, and I take that job seriously. I'm here to be your real estate consultant. I'm here to help you figure things out each step of the way, I'm here to ensure that you have a fantastic experience, and, most importantly, I'm here to help you Get Happy At Home!
Happy in Seattle
I've lived in Seattle since 1998, and from the moment I set my eyes on the Emerald City's skyline, I was in love. I remember driving over the I-5 bridge, seeing the skyscrapers of downtown and being in awe; growing up in Alaska, I hadn't seen anything quite like it before. Since then, I've traveled all over, but I still love Seattle the most!
I currently call North Beacon Hill home. The idea of a transforming neighborhood excites me! It's like waiting for Christmas each time I see a land action proposal or a coming soon sign in the urban village. You'll notice a trend in where I choose to live—I love the up-and-coming spots in Seattle.
Previously, I called Seattle's University District "home sweet home." I didn't set out to live in the U-District, but when I came across a beautiful Spanish Mission home with all the charm intact, I knew it was too good to pass up. I ended up appreciating U-District for its Bohemian vibe, great hole-in-the-wall eateries, and I loved living so close to the largest park in Seattle… errr I guess it's really the University of Washington, but to me, it was where I walked my pup Leo every morning! Before living in the U-District, I lived in the Capitol Hill neighborhood, an area I loved for its mature feel, old homes, condo buildings, fun people, and walkable streets. Capitol Hill was a little different back then, but every bit as fun!
Want to chat? Contact Matt here!
CHAT WITH US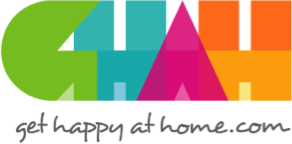 In everything that I do as your REALTOR®, I have one guiding principle in mind: To make certain that your home-buying or selling experience is a happy, successful, wonderful life experience! We build trust and security with our clients using knowledge and transparency.