West Seattle
Secret Squirrel Waterfront Parks in West Seattle 
Matt Miner,
February 24, 2022
When many people think of West Seattle, waterfront parks and beaches often come to mind. Alki Beach is of course the most popular West Seattle beach and it's a major attraction for people all over the city. And then you've also got the 135-acre waterfront Lincoln Park with its heated pool, miles of trails, and beaches. 
But what about when you want to enjoy the gorgeous West Seattle waterfront and avoid the crowds? Well, West Seattle is home to several more (much smaller!) waterfront parks that offer just as beautiful views. Plus, you'll probably find yourself a bit more peace and privacy at these Seattle "pocket parks," too! So pack a picnic blanket and grab your favorite takeout, and head to one of these secret squirrel parks on the next sunny day!
Here's a few of our favorite secret squirrel parks on the waterfront in West Seattle: 
Jack Block Park 
View this post on Instagram
Jack Block Park is a 15-acre park right on the water in West Seattle. Here you'll discover a pier to explore, public beach access, a 45-foot high observation tower, a pathway, and more. (BTW, Joe Block Park is only 5 minutes from our latest Happy Home listing in West Seattle's Delridge neighborhood!) 
Herring's House Park 
View this post on Instagram
Herring's House Park (Tualtwx) was created as part of a local cleanup effort, and this gorgeous 15-acre park features trails with views of the Duwamish River. A large mounted skeleton of an old fishing boat is displayed high in the air at the park, paying homage to the area's history of fishing. Herring's House Park is also located right across the street from the Duwamish Longhouse and Cultural Center. 
View this post on Instagram
Harbor Ave Vista Point
Located just down the street from the West Seattle Water Taxi Pier, Harbor Ave Vista Point is a very small "park" right on the water. There's plenty of parking here, mostly for people launching their boats at the Don Armeni Boat Ramp. The waterfront path that starts up the road runs through here and continues on to Alki Beach and beyond. If you're on a walk or run, Harbor Ave Vista Point is the perfect secret squirrel spot to pause for a break with a view. 
View this post on Instagram
Luna Park
View this post on Instagram
Situated right at the northernmost tip of West Seattle, Luna Park is just a little postage stamp-sized park. This secret squirrel spot juts out into the water, offering spectacular views of the Seattle skyline. Luna Park is also sometimes known as Alki Beach Pier or as Anchor Park, the latter of which gets its name from the giant anchor you'll see at the park.
Fun fact: Luna Park was the site of an amusement park from 1907 to 1913, and it was known as "Coney Island of the West." There was a roller coaster, a merry-go-round, a water slide, and everything you might expect at an early 20th century amusement park! Unfortunately, Luna Park was the victim of some bad press (many locals did not like its "affiliation with vice"!!!), and was rather short-lived. Sigh. We probably would have loved it! 😉 
View this post on Instagram
It's also worth noting that Luna Park Cafe is also named after the amusement park. Luna Park Cafe is also in West Seattle (2 miles from Luna Park), and this Seattle mainstay is known for their hearty and delicious all-day breakfast. It's a must-visit diner when you're in the neighborhood! 
Constellation Park
View this post on Instagram
Constellation Park is just a few blocks from Alki Point Lighthouse, and this teeny tiny waterfront park is a great spot to take in the views (people sometimes spot whales here!) and relax a bit. During low tide, many people appreciate being able to check out the sea creatures in the tide pools. Starfish, anemones, crabs, and more are all waiting to be admired! 
Constellation Park also has an interesting story behind its name. This West Seattle Park is part of The Avenue of Stars, which is a self-guided star-gazing walking tour! Along this ~star tour~ you'll find bronze star plaques embedded into the sidewalk, and the stars are labeled with the name of a cluster of stars and the season that the cluster is most visible. Apparently, the star plaques are also placed to help optimize viewing the actual constellations in the sky, too! So cool! 
Lowman Beach Park 
View this post on Instagram
Lowman Beach Park is a small beachside park that shows off west-facing views of the Puget Sound… meaning it's absolutely perfect for catching spectacular sunsets! There's about 300 feet of rocky shoreline here, a grassy area perfect for picnics, and even tennis courts. Pack a picnic and find a smooth piece of driftwood to relax on while you take in the stunning view!
---
Our latest Happy Home listing is a townhouse in West Seattle's Delridge neighborhood, and it's just minutes from all of these waterfront park secret squirrel spots!
CHAT WITH US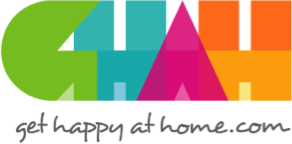 In everything that I do as your REALTOR®, I have one guiding principle in mind: To make certain that your home-buying or selling experience is a happy, successful, wonderful life experience! We build trust and security with our clients using knowledge and transparency.