West Seattle
Why People LOVE Indoor-Outdoor Living in Seattle (& 3 Important Things to Consider)
Matt Miner,
October 21, 2021
Depending on where you live, the concept of "indoor-outdoor living" can mean a lot of different things. In places where it's warm and sunny all year long, it might mean you have a cabana with an outdoor living room and a complete state-of-the-art outdoor kitchen. In places like Seattle where we get 155 days of rain per year, this might look like a covered patio with an outdoor fireplace, or a wall of French doors in your living room you can open up onto your deck and backyard! 
Indoor-outdoor living basically refers to the ability to seamlessly transition from your indoor living spaces to outdoor living spaces. If spending as much time outside as possible is important to you (especially here in Seattle where warm and sunny days are precious), you'll want to make sure your home maximizes its potential for indoor-outdoor living spaces.
Here are a few important things to think about: 
If you're buying a home, carefully consider the layout.
Not all layouts are created equal, even if your home comes with a deck, balcony, or patio. For example, many of our clients love buying townhomes (they're low-maintenance and often in great locations). Having a rooftop deck is a highly desired feature with a townhome, but you'll want to carefully consider this one.
Is it important to you to be able to whip up dinner and pop right out onto a deck to eat? If so, then a townhouse where you might have to climb up a flight or 2 of stairs to get to the rooftop deck might be a dealbreaker for you. There *are* townhouses where there are decks or balconies right off of the kitchen, but these are pretty rare. It's just something to keep in mind. 
If indoor-outdoor living is important to you and you desire/need effortless flow from the kitchen/living area out to a patio or deck, a more conventional single-family house setup might be more your speed. While our latest listing in North Beach is a 2-story home, it has the potential for single-story living on just the main level, and the living area here opens up onto the patio thanks to a clever wall of collapsable windows. 
Indoor-outdoor living = amazing for entertaining! 
If you love playing host and you're dreaming about having a Palm Springs-inspired backyard retreat, a home with great indoor-outdoor flow is a must! This is perfect for entertaining, whether you're hosting a barbecue, a sunny weekend brunch, drinks before heading out on the town, a garden party, a summer-y soirée… you can set up a buffet and drink bar in the kitchen, and let guests wander in and out of your home with ease. Having seamless flow between your indoor and outdoor spaces is truly an entertainer's delight! 
Get your fill of natural light & fresh air with indoor-outdoor living. 
Natural light is one of THE most important things that our Happy Homebuyers want in a house, time and time again. Indoor-outdoor living is almost guaranteed to give you more natural light in your living spaces, and if you've already lived in Seattle for a while then you know that we get our fair share of gray days. This doesn't mean that there isn't ANY light—it just means that we need to keep our window blinds and curtains open to get as much Vitamin D as possible throughout the year.
Having a layout that encourages you to get outside will make this much easier, even if it's just to bundle up during colder months and enjoy your morning cup of coffee outside in the fresh air. Speaking of fresh air, it's nice (even on chilly days) to throw open French doors and let in some rejuvenating air to air things out every now and then. Floor plans that feature indoor-outdoor living of course make this super easy! And we don't need to convince you how fabulous this is during summer—Seattle truly shines during spring and summer months, and being able to take advantage of the outdoors as much as possible is made even easier with a home designed with indoor-outdoor living in mind. 
Check out our blog post "6 Pro Tips for Creating Your Own Natural View" for creating a beautiful backyard oasis!
---
Our latest Happy Home listing is this 2,020-square-foot North Beach home with 3 bedrooms, 2 baths, and a 2-car garage. Click here for all of the details + photos!
CHAT WITH US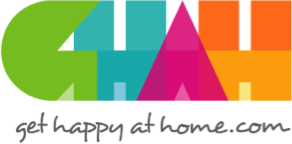 In everything that I do as your REALTOR®, I have one guiding principle in mind: To make certain that your home-buying or selling experience is a happy, successful, wonderful life experience! We build trust and security with our clients using knowledge and transparency.