West Seattle
Living in West Seattle: 5 Things You Might Not Know About It
Matt Miner,
July 12, 2019
In our experience, people who live in West Seattle LOVE living in West Seattle. It has its own vibe to it, and people love that they can be "away from the city" and yet still super close, whether they commute into Downtown for work or just appreciate being able to have easy access to entertainment, the stadiums, etc. 
Anyway! For those of you who might not be very familiar with West Seattle, here's a quick rundown of some key things you need to know: 
1. It's basically its own city. 
West Seattle is huge. While West Seattle is its own neighborhood of Seattle, it's really comprised of several smaller neighborhoods that each have their own character and feel. West Seattle also has its own… well, everything: huge parks, plenty of grocery stores, fantastic restaurants (you won't get bored eating out!), bars, fun shopping, a golf course, community centers… everything! 
2. Alki is a slice of California paradise dropped right in Seattle. 
A lot of Seattleites are originally from California, and we always hear that West Seattle is one of their favorite neighborhoods that feels most like the Golden State. Of course, we're sure this is partially because of Alki Beach, which really has that "beach town" vibe going for it. (Click here to read more about what we love about Alki!) 
3. You've got all the grocery stores you need here! 
Some people are under the impression that West Seattle is too far from everything, but of course, the sign of a great neighborhood is a great grocery store (hah!) and West Seattle's got plenty. Metropolitan Market, Trader Joe's, QFC, Safeway, and tons of smaller grocery shops and markets are all there. 
4. You don't have to take the bridge to leave West Seattle. 
The West Seattle Bridge is NOT the only way out of the neighborhood! You can head south to get onto I-5, Highway 99, etc. You can take the water taxi from West Seattle right into Downtown Seattle, and you can hop on the ferry over to Vashon or Southworth. (Check out even more info on West Seattle transit here.)
5. It's easy to get to the airport.
If you travel a lot, this is a definite perk of living in West Seattle. You can get to Seatac Airport in as little as 15-18 minutes (depending on where you live), and you can grab a bus on the south end of West Seattle and take it straight to the airport. 
---
CHAT WITH US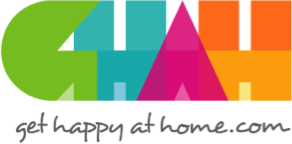 In everything that I do as your REALTOR®, I have one guiding principle in mind: To make certain that your home-buying or selling experience is a happy, successful, wonderful life experience! We build trust and security with our clients using knowledge and transparency.