Bellevue
Bellevue is the Next Big Boom: Hello, Amazon HQ2!
In the Seattle area, Amazon HQ2 has been on everyone's minds for quite some time now. They finally made their big announcement of bringing 25,000 jobs to a new location in Northern Virginia, but this past spring, Amazon also recently announced that they'll be making another big move to Bellevue.
According to the Bellevue Reporter, Amazon has already found a space and signed a lease in the Expedia building (Expedia is moving to Seattle!). Nestled in the heart of Downtown Bellevue, the location has fantastic access to everything that people love about Bellevue—shopping, restaurants and nightlife, Downtown Park, the waterfront, etc. It's estimated that about 6,500 jobs will be moved to/created in Bellevue, which is a boon for the area.
With the infusion of new jobs, we of course anticipate thousands of families wanting to move from Seattle to Bellevue, and not *just* because of Amazon. Millennials are getting older and having kids, and the Eastside has tons of excellent amenities for families for a MUCH more reasonable price than what much of Seattle can offer. Childcare can cost double in Seattle, and there are so many preschools, daycares, and other kid-friendly (and more reasonably priced) amenities on the Eastside.
The Link Light Rail is also coming to the Eastside in 2023, which is a BIG deal for the area. Currently the Light Rail runs north-south in Seattle, from University of Washington all the way south to just past SeaTac International Airport. With the East Link extension, Light Rail will bifurcate at the International District/Chinatown Station and head east with 10 new stops that span all the way to Redmond. Eastside residents will be able to enjoy traffic-free rides into Downtown Seattle, straight to SeaTac Airport, etc. Click here to check out the complete list of new stops and project timeline.
---
CHAT WITH US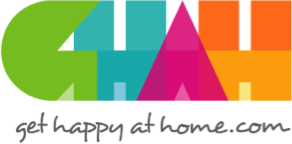 In everything that I do as your REALTOR®, I have one guiding principle in mind: To make certain that your home-buying or selling experience is a happy, successful, wonderful life experience! We build trust and security with our clients using knowledge and transparency.