Bryant
Top 4 best Seattle neighborhoods for families for free-range parenting (Matt's picks)
Matt Miner,
July 11, 2018
What makes an affordable, urban neighborhood a good choice for free-range parenting? 
Free-range parenting is a term recently introduced into our lexicon as kids have become very sheltered in today's world. In fact, most of us at or over 40 years old remember that at one time, ALL parenting was pretty much "free-range." I remember walking to the market for my mom, or riding my bike through the neighborhood with friends, or possibly heading to a local park with friends. 
The reemergence of "free-range" parenting is a good thing, in my view. Kids learn to problem solve, they figure out how to be independent, and these things will define the rest of their lives. However, you can't expect to live in Belltown and raise free-range kids. You need to mitigate the chances of catastrophe by choosing the neighborhood in which to raise your kids. 
Let's define some characteristics that make a neighborhood good for free-range kids:
1.) Lack of major thoroughfares. I'd define this as roads that cut through multiple 'hoods (which mean people are more likely to be using these roads use to get downtown or to work). Madison, 23rd, NE 25th and NE 35th are a couple of examples.
2.) Should have many parks walkable from your home. 
3.) Corner market or grocery store also walkable from your home. 
4.) Kids occupy much of the neighborhood so you can yell "Go play with your friends!" 🙂 
5.) Schools should be walking distance or a short bus ride from your house. 
6.) Sidewalks and medians are nice. 
7.) Still quick to work so you can still take care of those free-range kids! 🙂 
Additionally, we've tacked on another important characteristic, and that's affordability. Now, Seattle's idea of affordability is a lot different from many other cities, so context is important to keep in mind here.
Onward!
So, which neighborhoods do we feel meet this criteria, you might ask? We will run through them in order of which meet these goals, ending with our #1 top choice!
(Note: All following median prices are representative of single-family homes. Keep in mind that the size of the homes in each neighborhood vary. )
---
Neighborhood #4: View Ridge
If you live in this neighborhood (defined as east of 40th Ave NE, south to NE 65th and north to NE 87th) you'll be in prime free-range kid zone! There is a PCC on the South end of the hood 40th and 67th. View Ridge Play Field at 45th and 70th, and View Ridge Elem (10/10 school) at 73rd and 48th. The only major road is at the edges of the hood at 40th and East at Sand Point Way. All other roads are polite neighborhood roads. Current median sale price for single-family homes in View Ridge is at $1,120,000. But for that you get wide streets, sidewalks, mature landscaping, and homes on larger lots.
---
Neighborhood #3: Madrona
Madrona is absolutely beautiful, and if you live just a few blocks west of 34th between Olive and Cherry, you will have all you need, plus you'll have views of Lake Washington. Of course, those homes still come with hefty price points (current median sale price for single-family homes is at $1,050,000). Still you get a lot of home for the money here.
As I mentioned earlier you also get views, parks, and walkability. The issue is Madrona is serviced by Madrona K-8. Middle class kids do perfectly well in this school. In fact, they do great! If you just look at middle and upper middle income students, this school is a 10 out of 10. The issue is that some of the children with disadvantage are scoring very low scores, but I can say this school is improving. With the new property tax bill going into effect and better school funding, I suspect this school will continue to improve with the years to come. Not a deal breaker, and a neighborhood worth looking into more deeply. 
---
Neighborhood #2: North Beacon Hill
North Beacon Hill has been one of my hottest neighborhoods for the last few years. In fairness, I also live in NBH. There are three sections of North Beacon you could live and still have a safe environment for free-range kids: The best is directly below the light rail station at 17th Ave S to the West, North to College and South to where Cheasty Blvd intersects 24th Ave S next to Jefferson Golf course, then up Spokane as the remaining southern border.
The first area is the best because there is only one major road to worry about (23rd), and the elementary school is located between S Hanford and S Hind between 24th Ave S and 23rd Ave S. Low income students are doing about average in this school (5/10) but non-low income students are excelling 10/10 according to Great Schools. Homes in this area also sport high walk scores. There is a grocery store, corner markets, and great bus service to SLU and downtown. Plus, you can drive downtown in about 10 minutes, Capitol Hill in 8 minutes, and all without getting on the freeway.
This section is our first choice also because Jefferson Park is close by, and you can choose a path that keeps you from having to cross any major roads to get there.  There is a another great option on the west side of 15th between (S) to Spokane and (N) to Holgate. The only issue there is the elementary School will require several crossings of neighborhood thoroughfares. But everything else is VERY walkable. Maybe you drop the kids off at school if you choose the west section. Median sale price for a single-family home in North Beacon Hill is currently at $697,000.
---
Neighborhood #1: Bryant
Bryant has AMAZING schools (parents are super active!) and everything a free-range parent would need to feel great about letting their little roamer roam. Plus, EVERYTHING you need is walking distance. Bryant's borders are defined as 35th to the west. 45th to the South sand point to the southeast, 45th to the east then back west at 65th, then turns north up 40th where the northern border is found on 75th. There are shops on 35th, 55th, and 65th. You are also walkable to U Village, especially if you live on the southern edge of Bryant or near 55th.
Bryant's elementary schools test scores are 10/10, as are the middle school and high school. Homes in Bryant vary in price dramatically, but currently the median sale price for single-family home in Bryant is at $880,500.
---
Our latest listing is in Bryant, AND it's located right on a Play Street! (What's a Play Street? Read about it right here!)
CHAT WITH US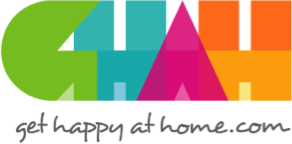 In everything that I do as your REALTOR®, I have one guiding principle in mind: To make certain that your home-buying or selling experience is a happy, successful, wonderful life experience! We build trust and security with our clients using knowledge and transparency.