Bellevue
Millennials Are Growing Up & 2020 is Helping Them Decide on the Suburbs
Matt Miner,
October 8, 2020
Millennials aren't kids anymore—they're about 24-39 years old now. (Generally people born in the ~1981-1996 range are considered Millennials.) And many Millenials are starting to have or already having kids. 
2020 has been a rough year to live in the heart of the city, and until now, many Millennials have preferred the urban landscape. We're seeing droves of our Millennial clients decide that the suburbs are where they want to be, and in Seattle, this means that many people are looking to move to Seattle's Eastside. 
The numbers bear this out. Currently, Seattle's YOY appreciation is at 12.2% which is super healthy. But Bellevue (which is on Seattle's Eastside) is up 16.5% YOY, which is unheard of. (To give you an example of how hot things are in Bellevue's real estate market, we're seeing 9+ offers on resale homes that are old and need to be remodeled… yet still sold for $900k).  
Kirkland on the Eastside is up an astonishing 32% YOY, and Bothell (also on the Eastside) is up 9% YOY (a lot of our buyer clients are looking in Bothell right now!). People are choosing to move to the Eastside more and more. 
This is in large part because the Eastside has more opportunity for the things that families typically want, which include single-family homes with more space, yards and larger lots, schools that people feel are "good" (read more on our opinion about this here), easy transportation options (people don't want to drive and Link Light Rail is coming to the Eastside in 2023!), and of course jobs. Add COVID-19 into the equation and all of these things become even more true—people want more space both inside and out. People need home offices, and those with kids need a separate space for their kids to do virtual school. 
For even more info on why the Eastside's real estate market is so hot right now, read "Exciting Times Are Here for Seattle's Eastside" on our blog. 
---
CHAT WITH US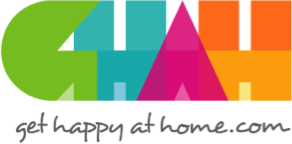 In everything that I do as your REALTOR®, I have one guiding principle in mind: To make certain that your home-buying or selling experience is a happy, successful, wonderful life experience! We build trust and security with our clients using knowledge and transparency.