Capitol Hill
Steven's Addition: The Best Part of Capitol Hill
Matt Miner,
October 22, 2020
Capitol Hill is a huge neighborhood, and not only is it dense in population, but it covers a huge area of Seattle as well. Steven's Addition is one of Capitol Hill's sub-neighborhoods, and it has its own vibe and character that's different from the rest of Capitol Hill. 
Steven's Addition covers the area just east of 15th Ave, north of Madison (including some of Madison Valley), and south of Interlaken Park (which is just south of the Montlake neighborhood). While much of Capitol Hill is known for its bustling urban sprawl, this area of Capitol Hill is quieter and has a much more residential feel to it. 
Gorgeous Greenspace
One of the main reasons why Steven's Addition feels so much quieter than the rest of Capitol Hill is because of all of the greenery. There are more single-family homes here, and gorgeous brick co-ops and historic condo buildings are all in the mix as well. Sidewalk-lined streets take you past big and beautiful vintage homes (the "mansions" of Capitol Hill) on Millionaire's Row, and many streets will have you feeling like you've transported back in time. 
Right along Millionaire's Row is the incredible 48-acre Volunteer Park, which transitions into Lakeview Cemetery, which rests right alongside the 51-acre Interlaken Park. This scenic expansion flows into Washington Park Arboretum, a 230-acre park that's basically in your backyard when you live in Steven's Addition! (Studies show you'll live a longer, happier life if you spend time in greenspace!) 
Grocery Store Paradise
Living close to great grocery stores is a big deal. (In fact, we believe that living close to a grocery store will literally change your life.) Steven's Addition has no shortage of grocery stores, and one of the best places around is Central Co-op. Local, organic, bulk foods, deli, you name it, Central Co-op is just 2 blocks from our latest listing. Trader Joe's is right up the street, there's a QFC on 15th, and there are also 2 Safeways in Steven's Addition (one on 15th, one on Madison). 
Cute City Streets
In Steven's Addition, you have all of 15th Ave to discover (yes, we have a whole blog post just about how to spend a day on 15th!). From Madison Street, 15th runs north all the way to Volunteer Park, and upper 15th has gotten the nickname "Restaurant Row." (And even during COVID times, many of these restaurants are offering takeout and patio dining, so you can still enjoy all that the neighborhood has to offer!) 
On 15th you'll find a foodie's paradise. Places like Smith, The Wandering Goose, Rione XIII, Victrola Coffee, Liberty, Coastal Kitchen, Jamjuree, Ada's Technical Books and Cafe, Harry's Bar, Olympia Pizza & Spaghetti House III, Nuflours Bakery, Bakery Nouveau, Aviv Hummus Bar, BobaBucha Cafe, Caffe Ladro, Plenty of Clouds, and Bar Cotto are just a few (yes, there are more!) of the great restaurants and cafes you'll find right on 15th. And for every restaurant, there's a great business next door—find more 15th Ave recommendations here!
19th Ave E runs parallel to 15th, and this Steven's Addition street offers even more to choose from. Favorite dining spots here include Monsoon Seattle, Rocket Taco, Zeeks, Fuel Coffee, Tallulah's, Macrina Bakery & Cafe, Vios Cafe & Marketplace, and Hello Robin. 
And don't forget about all of the great posts along Madison Ave in Madison Valley—Steven's Addition flows right into this destination neighborhood as well. We also love Madison Valley so much that we wrote an entire blog post on how to take the best staycation here!
---
Our latest Seattle listing is this Capitol Hill townhome nestled in the Steven's Addition area!
CHAT WITH US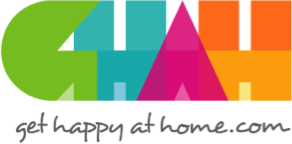 In everything that I do as your REALTOR®, I have one guiding principle in mind: To make certain that your home-buying or selling experience is a happy, successful, wonderful life experience! We build trust and security with our clients using knowledge and transparency.